By Danielle Guerin

DuDive Dubai is the only springboard and highboard diving club in the UAE. Whether you're a complete newbie to the sport or just want to get on the boards to have some fun, DuDive has a lesson for you. DuDive offers diving lessons for children aged three and up.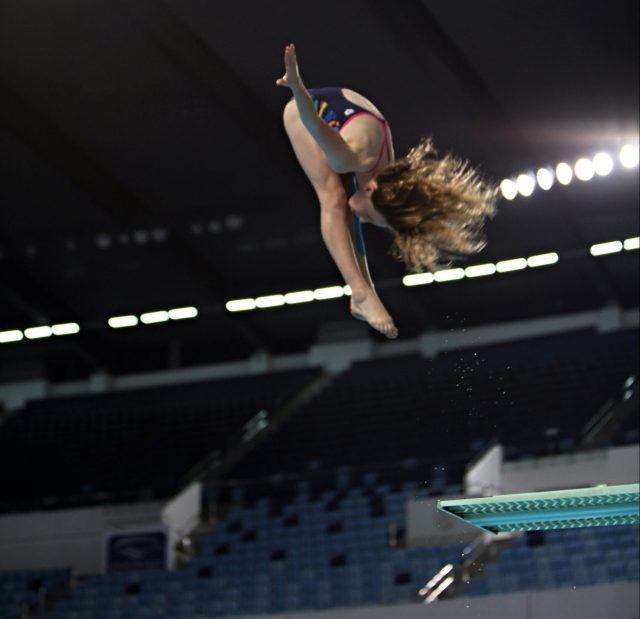 DuDive has an excellent talent identification program in which experienced coaches go into schools to perform a series of fun and challenging tests. This usually takes place in the school gymnasium or hall and is usually during PE lessons. Many children are usually unaware of the talent they have and if they seem fit then they will be given a letter inviting them to attend Phase 2.
Phase 2 is a more diving specific session taking place at Hamdan Sports Complex. Following the Phase 2 session, a number of children will be invited to form the DuDive Little Stars TID Squad. The TID program has produced many successful, young athletes going overseas to compete and often, win medals!
In addition to the TID squads DuDive has several squads such as Age Group, Development and Pre-Competition squads.The squads are grouped on age, ability, target competitions and commitment to training. These squads train up to six times a week which includes pool training, dryland and weights training!
The divers in these groups have often gone to competitions in a variety of countries such as England, Scotland, Ireland and even as far away as Australia!
One diver from the club said "it is an amazing experience especially travelling overseas to compete as you know you have worked hard and you efforts are rewarded!."
Another diver from the club said they "enjoy it because the lessons are really fun and the coaches are super nice!"
So whether you have a pro or have never tried the sport before you can come and have a go!
This article was contributed by Dubai College student Danielle Guerin and completed as part of GYS' free sports journalism course. The course allows students to gain experience in sports writing and commentary, complete with feedback from the GYS media team. To find out more about the course

click here

.