GYS Travels
|
FOOTBALL TOURNAMENTS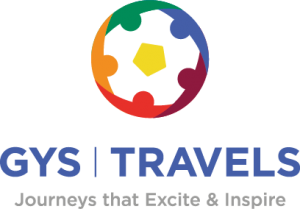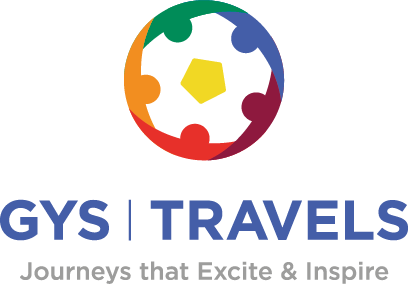 Is your team ready to take on the world but you're not sure where to go? Good news…we've done the hard work for you, and have found some of the best youth football tournaments in the world.
We have listed some of our favourites below, with highlights to give you a taste of what you can expect if you decide to take on the world at one of these first-class events.
UAE
|
MANCHESTER CITY ABU DHABI CUP
The Manchester City Abu Dhabi Cup returns for it's fifth edition in 2022 following the successful launch of the tournament by Manchester City in 2017.
SPAIN
|
BARCELONA EASTER TOURNAMENT
The Barcelona Easter Tournament is a fantastic tournament set just off the sunny beaches of Salou, Spain.
With 100s of teams from lots of different countries, this is the tournament for you!
GYS Travels can organise everything for you including accommodation options with meals, return flights with transfers, tournament entry and bolt on options including a Camp Nou tour or a visit to Spain's largest theme park, Port Aventura.
6th – 10th April 2023 | U9 – U17 Boys & Girls
NETHERLANDS
|
HOLLAND EASTER OPEN
Boasting over 500 teams from 25 countries, the Holland Easter Open truly is an international festival of football. It doesn't matter which language you speak, football is universal, so you'll be warmly welcomed to Holland.
Your team will enjoy high calibre, competitive football, with the option to visit the iconic AFC Ajax or PSV Eindhoven stadiums!
7th – 11th April 2023 | U7 – U19 Boys & Girls
SCOTLAND
|
CALEDONIA SUPER CUP
The Caledonia Super Cup is hosted in the iconic capital city of Edinburgh. With matches played at Scotland's Sports Performance Centre, Oriam, where the national football and rugby squads train the tournament is a brilliant opportunity for young players to test themselves on the big stage.
With such beautiful and historic surroundings there is lots to do away from the football including Edinburgh Castle, the Royal Mile and Holyrood Palace.
14th – 17th April 2023 | U12 – U14 Boys & Girls
ENGLAND
|
UK INTERNATIONAL CUP
The UK International Cup gives young footballers the opportunity to compete in a world-class football competition on the stunning playing fields at England's exclusive training complex, St George's Park.
28th April – 1st May 2023 | U9 – U12
SPAIN
|
WORLD SCHOOLS FOOTBALL CUP
Teams from around the world travelled to Salou for the second edition of the World Schools Football Cup this year and it's set to return for a third time in October 2023.
Cambrils Park Sports Village is a stunning, tailor-made sports resort, meaning your players will have everything they need to entertain themselves during their time away from the football field.
October 2023 | Boys U11 – U17 & Girls U13 & U15
ENGLAND
|
NEWCASTLE INTERNATIONAL SUMMER CUP
The Newcastle International Summer Cup takes place in the north-east of England at the excellent Newcastle University facilities.
With 50+ teams in action this year, the 2023 tournament is set to be bigger and better than ever!
22nd & 23rd July 2023 | U9 – U15