By Jasmine Pitman
Ultimate Athletics is one of the UAE's leading athletics clubs. It was founded in 2015 by Lisa Campbell, a former UK county athletic champion. Her passion is demonstrated by her decision to leave a teaching job to follow her dream and give back to the sport she loves. Five years later this passion is still very much alive and the club's success is a testament to Campbell and her coaching team.
Campbell said she was proud of what young athletes have gone on to achieve.
"Top athletes in the region are breaking records in the Middle East and their home countries," she said.
Athletic success is great but this club is not just about that – it's an athletic family with a real sense of belonging! Local athletes train weekly and there's a place for everyone.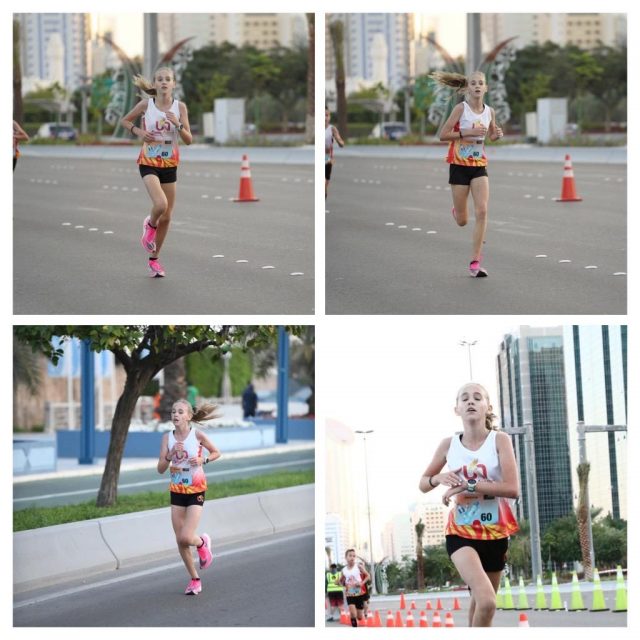 Campbell said winning is not just about a podium.
"It's about enjoyment – don't put too much pressure on yourself, set short term realistic targets with your coach and we will work with you to ensure you reach your full potential," she said.
Go to any Ultimate Athletics training session and it's clear to see the smiles, experience the fun and hear the laughter. 
A real differentiator are the inspiring coaches. These include former international sprinter Kimbely Baptiste. She is among a talented team Campbell has assembled.
"Athletes gravitate towards other athletes ….. most of the coaches I met first hand just training themselves. Once you know their background and see how passionate they are about the sport, you know they will be a good fit for the club," Campbell said. 
The philosophy is clear. Campbell said there was no better feeling than seeing a young athlete fulfil their potential whilst making friends and having fun.
"Having taught PE for many years and coached athletics as an after-school club, I saw there was a need to give students what I had growing up," she said.
Members clearly get great pleasure in supporting their peers and watching them develop. Athletes look forward to training and races with fellow members.
The UAE should be proud to have a club that unites people with a common interest and one that encourages people to reach their full potential and gives them such a sense of satisfaction and achievement. This is Ultimate Athletics – no ordinary club … it's an athletic family!
This article was contributed by The British International School Abu Dhabi student Jasmine Pitman and completed as part of GYS' free sports journalism course. The course allows students to gain experience in sports writing and commentary, complete with feedback from the GYS media team. To find out more about the course click here.