Gulf netballers exceeded expectations in last week's World Schools Netball Cup, with a strong showing on the court.
Two schools from the Middle East, Dubai College and Dubai English Speaking College, travelled to England to compete in the three-day international competition hosted at the prestigious Loughborough University.
The university, renowned as one of the top sporting and educational institutes in the world, is home to many aspiring young and elite level athletes who strive to compete on the Olympic and World stage as well as professional sides including recently crowned Netball Super League champions Loughborough Lightning.
This years event saw over 30 schools, six countries and three continents represented as teams descended on the English Midlands, with schools competing across four different age categories: U13, U15, U17 and U19, to crown The World Schools Netball Cup champions.
Before the action got underway, some schools had the opportunity to refine their skills and gather any final tips on Thursday afternoon as they were put through their paces by Lightning development coaches in a number of private masterclass sessions.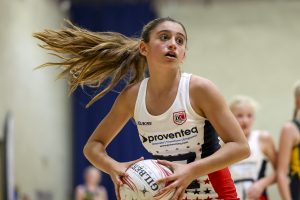 That same evening, the main event was in full swing, with all participating schools welcomed to the event in a spectacle of lights and sparks during the opening ceremony before schools took to the court for the first time in their quest to become world champions.
Teams battled through the group stages and subsequent knockout rounds on Friday and Saturday before the eventual winners were crowned and the trophies raised in Saturday evenings awards presentation.
PIVOTING INTO MEDALS
With athletes already facing the pressures of competing on the international stage, those stepping on to court for Dubai College and Dubai English Speaking College had the added tension of a local derby match thrown into the mix. In what could only be described as a Hollywood script in the making, the Middle East powerhouses were drawn up to face off in semi-finals of the U13 competition, with the winner destined for a shot at glory. 
In what will go down as a classic game for the ages, Dubai College narrowly edged out their rivals DESC 13-12 in a back and forward tie to reach the U13 World Schools Cup Final and a chance at retaining their title from 2022.
U13 Dubai College Netball Coach, Keneiloe Kgasi, explained just what an incredible win it was to come out on top against DESC.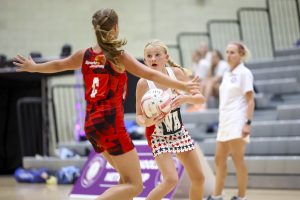 "Today we had a point to prove, and what a great platform to do it on the world stage. We just won by one goal; it just shows the competitive nature of the game."
Dubai College would unfortunately come up just short in the final, suffering a 14-17 loss to winners Gordon's School. However, these ladies should hold their heads high after a remarkable effort across the three days, taking home the silver medals. Elsewhere, the black and red faithful would also celebrate further success with the U15 squad securing a third place finish in their respected age category ahead of Grammar School at Leeds.
Dubai English Speaking College also wouldn't fall short, overcoming their semi-final heartbreak to take home the bronze medals, defeating local side Saint Martin's Catholic Academy in the U13 category.
For further information on the official World Schools Netball Cup results, please download The World Schools Netball Cup App.
VIEW THE FULL PHOTO GALLERY BELOW!
You can hold on to your favourite memories of this year's event by purchasing photos here.
We are proud to be an official partner of the World School Games Event Series, which hosts The World Schools Netball Cup 2023.
And don't forget, The World School Netball Cup is just one of six events throughout the year that the World School Games Event Series puts on. If you'd like to find out more about our multisport, netball, football, and basketball events, please see here.
Thank you, everyone, from The World Schools Netball Cup organisation team. Will we see you next year?
Be there in 2024 by clicking here!