Repton Al Barsha's all-around athlete Noah is having a monumental year in sport, as he racked up 11 medals earlier this year in Dubai.
Move aside Michael Phelps, there's a young athlete chasing your world record medal count!
That's right, Noah from Repton Al Barsha is on a roll, as he earned 11 total medals last January in the action-packed World School Games Dubai 2023. Not to mention his total medal count included an impressive six golds between athletics and swim events.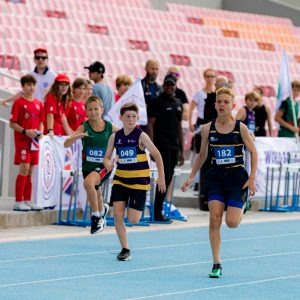 The promising student-athlete competed in various sports at the popular three-day event held on the gorgeous Gulf coast. These sports included exciting competitions in athletics, swimming, and football.
Through his impressive accomplishments on the track and field, he was awarded the U11 Athletics MVP award.
The Repton Al Barsha star athlete is now looking to keep his momentum going in a jam-packed summer term full of sport.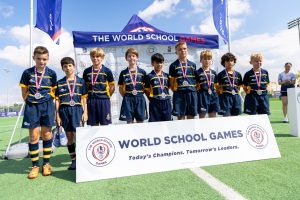 Keep up the hard work Noah, in your 2023 sport campaign!
We are a proud partner of The World School Games Event Series, be sure to learn more about their other exciting sporting events by clicking here.
Do you know of a telling sport story related to the Gulf youth? Share your news with Gulf Youth Sport by emailing us at info@gulfyouthsport.com.