All-around Gulf athlete Jad Katerji is off to a strong start in 2023 and is looking to spring back into play in Term Two.
The energetic pupil first saw success at January's eventful World School Games Dubai 2023. In this event, he tested his abilities in swimming, athletics, and football against international talent from across the globe.
Then Jad became Kings' School Dubai royalty when he competed brilliantly in last month's U11 BSME Games at Cranleigh Abu Dhabi. The royal wouldn't leave empty handed either, as he earned an impressive amount of silverware. That's right, the youngster proudly wore his seven shiny medals on the podium, three of them being gold.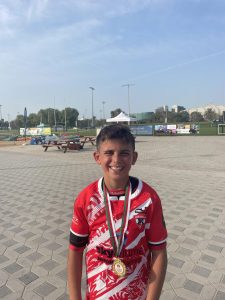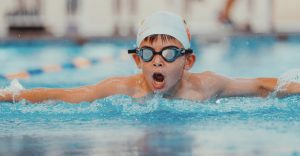 In unique fashion, the versatile sportsman would be only one of three student-athletes that competed in all of the U11 BSME Games sports. Various sports he played included basketball, swimming, football, and athletics. It shouldn't be forgotten that the quintuple athlete also participates in rugby competitions.
Furthermore, you can often find the youthful cub making a roar on the pitch by leading the Dubai Tigers RFC rugby club. When it comes to hoops, the young baller is shooting shots in Junior NBA basketball play. To develop his footy skills, he trains as a player for City Football Club (CFC), located in Sunny Dubai.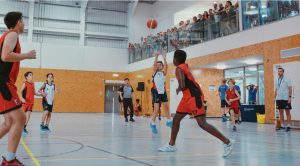 After seeing enormous success competing in Middle Eastern sport, Jad will be traveling abroad to the City of Angels this summer. While in Los Angeles, he will be looking to find success once again on the court in Junior NBA action.
Recently, we spoke with his mother about what sport Jad hopes to play professionally one day. She said, "I think Jad's passion is actually rugby. His ambition is to be a rugby captain! He just went to the Dubai College sports taster, where he played rugby. He absolutely loved it."
Later this year, he will be taking his athletic talents to Dubai College, where he will join his sporty sister.
Well done, Jad! Your dedication and leadership have paid off greatly; keep up the hard work! Be sure to follow this remarkable pupil on Instagram by clicking here.
Do you know of a telling sport story related to the Gulf youth? Share your news with Gulf Youth Sport by emailing us at info@gulfyouthsport.com.