Photograph credit: Gulf News
Local Gulf freestyle snowboarder Amenah Almuhairi is sliding in the right direction after a successful month of competing in Europe.
After an eventful past month of competition, the young UAE teen is finding her way through the snow after winning an impressive eight medals.
Her January campaign started off in the gorgeous mountains of Bjelašnica, Bosnia and Herzegovina, where she took the slopes by storm in the FIS Cup and Bjelašnica Open 2023.
In day one action alone she cruised her way to impressing count of 4 total medals. This included winning two U16 slopestyle gold medals in both tournaments she competed in.
Through her hard work and drive, she also finished her first day in Bjelašnica with two bronze medals for the overall woman award.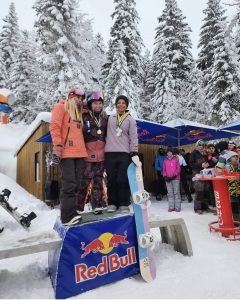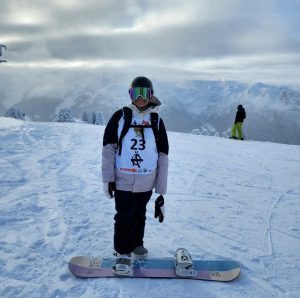 The next day continued to be a remarkable silver lining for her, as she coasted her way to another day of earning quadruple medals. Silver medals were earned in both tournaments' U16 Big Air events, as well as the overall woman award.
The Emirati native credits her coach, Jacco Bos, for her success in the snowy mountains of Bjelašnica.
Further into a busy month of snowboarding for the fourteen year old, she would go on to compete in two more tournaments against fellow snowboarders that earned invites in the European Youth Olympic Festival.
Her first event was the exciting Vans Groms Open in beautiful Mayrhofen, Austria, where she finished strong in 12th place.
Traveling across to snowy Rohrberg, Austria, Amenah had the momentum on her side at the Zillertal Valley Rally.
Through an impressive showcase of her talents, she proudly finished 15th overall in the big event.
Besides making strides on the slopes across the globe, the freestyler is making history as a pioneer back home in the UAE.
She is the first UAE girl to compete on both national and international stages in the thrilling sport of snowboarding.
Maya, Amenah's mother, explained the steps her daughter has taken to compete so well in the winter sport while living in a desert climate.
"We are so proud of Amenah's commitment to developing the sport in the UAE; to her maintaining her training schedule & progression she's made so far. She's the first girl to compete at the national level & for the past 2 years at international level."
The young phenom from the Gulf isn't finished yet, as her next objective is making it to an even bigger stage. Maya further explained Amenah's success as a UAE athlete and what the teen's ultimate is in the coming years,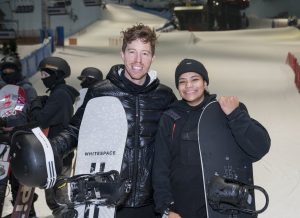 "Amenah is a kid from a desert country that has made huge strides in a sport relatively unknown in the UAE & been a pioneer in the development and progression of the sport for girls here. Amenah has won podium finishes & international medals for the UAE. She's in the top 100 in the world in her categories & this goes to show that anything is possible, if you put your mind & dedication to what you want. Her dream of representing UAE at the Winter Olympic Games is just that one step closer. We can't wait to see what she will do next."
Well done, Amenah! Interested in following her further snowboarding adventures? Follow her Instagram account by clicking here. Additionally you can follower the recent champion on Twitter here.
Do you know of a telling sport story related to the Gulf youth? Share your news with Gulf Youth Sport by emailing us at info@gulfyouthsport.com.