U11 Gulf athletes exceeded expectations in last week's World School Games 2023 in Dubai, with many leaving as decorated global champions.
Schools from around the Gulf were ready for the international challenge to display their talents on the big stage.
Furthermore, thirteen schools from the Gulf region would go against talent across the globe, including teams from Russia and Greece.
Each school competed in a three-day event which comprised competing in swimming, football, and athletics in development or performance categories.
The development table being for athletes newer to the respect sport, as the performance competition for more experienced athletes in the particular game.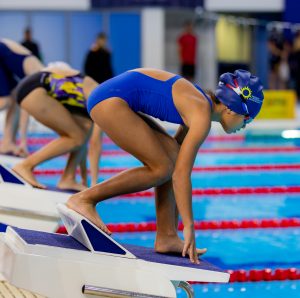 Further, each team look to take points from each sporting event to contribute to overall World School Games table points.
After many success stories happening over the weekend, it's hard to choose the best moments.
However, here are a few moments that stood out in the recent three-day event.
On day two spectators were able to see remarkable performances in World School Games football action.
Additionally one local team rose to the occasion by using the home crowd to their advantage last Friday morning.
Through a total team effort, Kings' School Dubai won an instant classic by beating Alumna Academy 2-1 in the Boys U11 Developmental Final.
Leadership from Kings' School Dubai's Rayan helped his team hoist the cup trophy to become World School Games Champions. For Rayan's expectational play on the pitch, he was awarded cup final MVP.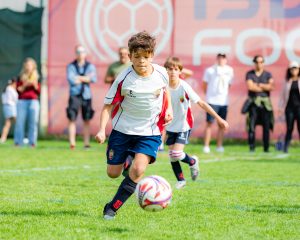 Moving on to World School Games athletics, one UAE runner overcame all obstacles to become a double gold medallist champion on the track.
James, sporting bib number 188, from Repton Al Barsha, overcame back and concussion injuries to not only win the Boys developmental 800m race.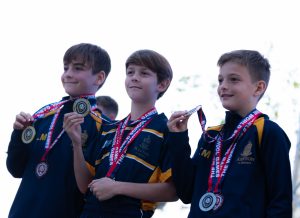 Not only did he win a single event but his leadership led his school to win the highly competitive mixed-gender 4x100m race.
We spoke with James to better understand how he was able to overcome so much adversity to have outstanding performances on the track.
He stated, "obviously [it was] resilience, I had days I felt like stopping everything because I didn't do well in training or I just couldn't do it. So proud to get back to this level to the full fitness I am and to win two gold medals is incredible."
Well done to the young champion who is looking forward to competing for Team Great Britain in a summer Olympics one day.
Moving on to the entertaining award ceremony held at the Dubai Sports Complex, athletes from all schools were anxious to see which team stood out from the rest to become overall World School Games champions.
After solid performances in all three sports in the action pack week, JESS Jumeirah finished top of the table with 220 hard-earned total points.
Furthermore, JESS Jumeirah youngsters celebrated their walk to the stage as  "We are the Champions" by Queen was played in the celebration.
Having the spotlight on the team, JESS Jumeriah held their giant gold trophy high in a team celebration, as camera flashes captured the remarkable moment.
See below for The World School Games 2023 U11 Roll of Honour for both performance and development overall final points:
Performance Roll of Honour: 
| | | |
| --- | --- | --- |
| Postion | School | Total Points |
| 1 | JESS Jumeirah | 220 |
| 2 | Repton Al Barsha | 190 |
| 3 | JESS Arabian Ranches | 170 |
| 4 | Safa Community School | 170 |
| 5 | Kings' School Dubai | 130 |
| 6 | DIA Emirates Hills | 100 |
| 7 | Dubai American Academy | 70 |
| 8 | German International School | 30 |
Development Roll of Honour: 
| | | |
| --- | --- | --- |
| Postion | School | Total Points |
| 1 | Kings' School Dubai | 110 |
| 2 | St Catherine's British School | 90 |
| 3 | Al Muna Academy | 70 |
| 4 | Brookes Moscow | 30 |
Every gulf athlete and school should be proud of the outstanding performances from last week's action. Stay tuned for exciting news on the upcoming U15 World School Games in February!
We at Gulf Youth Sport are a proud sponsor of The World School Games, learn more about the international organisation's sport opportunities by visiting here.  
VIEW OUR PHOTO GALLERY BELOW FROM WSG DUBAI 2023!
You can hold on to your favourite memories of this year's event by purchasing photos here.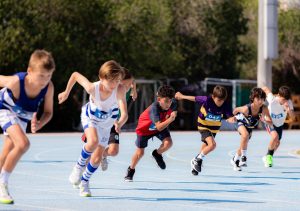 Do you know of a telling sport story related to the Gulf youth? Share your news with Gulf Youth Sport by emailing us at info@gulfyouthsport.com.