Three Dubai schools travelled to London, England at the weekend to take part in the inaugural World School Swim Championships at the iconic London Aquatic Centre, the venue which played host to the 2012 Olympic Games.
Students from King' School Dubai, Dubai International Academy and GEMS Wellington International School made the journey to the UK for their first overseas competitions in nearly three years, taking on schools from England and Nigeria over two days.
The visit kicked off with a masterclass at the Olympic Pool with former Team GB athlete Ross Davenport who shared his journey to the very top with the students, handing over some words of wisdom in the classroom about mental preparation and his own swimming journey before the students took to the water for some top tips.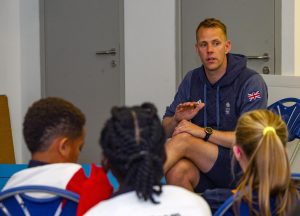 Davenport is a double Commonwealth Games gold medallist and there was lots of time for the young athletes to pose for pictures with his medals before and after the session.
It was a hugely successful trip for all of the students, with a chance to experience the sights and sounds of London before the competition kicked off over the weekend, with a boat trip on the River Thames giving everyone the chance to some world famous landmarks from a unique viewpoint.
In the pool there were strong performances across the board for the Dubai schools in individual races, relays and team competitions.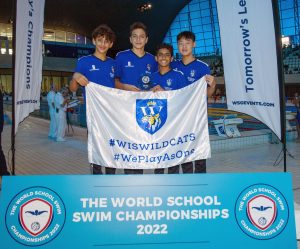 Kings' School Dubai were crowned the boys, girls and overall champions in the U11 age group just two months after taking home the top prize in the U11 World School Games in Dubai.
Dubai International Academy's Vicky Sauerman picked up the MVP award for U11 girls while there was representation from all three Dubai schools in the top five athletes across the age groups.
A huge well done to all athletes for some brilliant performances on the big stage in the first international competition since the Covid-19 pandemic.
The full list of results can be viewed by clicking here.
If you'd like to be amongst the first to receive information on the 2023 World School Swim Championships, you can register your interest here.