Pupils from three Dubai schools joined more than 58,000 young people around the world on Thursday 30th September to take part in Cognita's third annual Global Be Well Day.
The Royal Grammar School Guildford Dubai, Horizon English School and Ranches Primary School suspended their curriculum to focus on wellbeing.
Created to educate Cognita's global community schools about the importance of looking after their mental and physical wellbeing, this year's Global Be Well Day focused on teaching pupils, parents and colleagues about empathy.
Partnering with Empathy Week, a global school programme that operates in more than 40 countries, the schools used the power of film to encourage pupils around the world to become empathetic and resilient leaders.
As school communities continue to feel the effects of the global pandemic, there was a greater emphasis this year on the mental wellbeing contributors of Connecting, Doing and Giving, and many activities throughout the day focused on exploring these through the lens of empathy.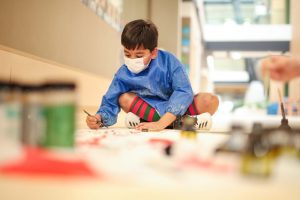 Beth Kerr, Global Director of Wellbeing at Cognita said: "Wellbeing is something that can be achieved by empowering students to prioritise the six key contributors to wellbeing in their lives.
"The power of connecting with ourselves, with others and with our communities is fundamental to our health and by improving our empathy, through practice and awareness, we can then have a greater understanding of someone else's thoughts, feelings, emotions and actions.
"As our world becomes more connected, navigating it becomes more complex. We believe that empathy underpins the other traits and skills we need to develop in order to face society's biggest challenges," Kerr said.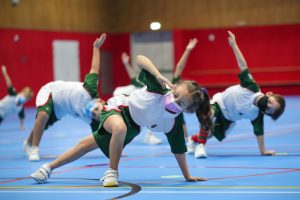 Throughout Global Be Well Day, the three Dubai schools engaged in a range of exciting activities that encourage pupil wellbeing such as exercise, yoga and mindful breathing – teaching pupils about the importance of a healthy and balanced diet.
Pupils in Key Stage Two also took part in exciting activities with the Royal Grammar School Guildford Dubai's CSR partner, Team Angel Wolf, an inspirational non-profit foundation created to encourage the inclusion of people of determination and to embrace healthy living through 'Inclusive Impactivity'.
Pupils were able to join an inspiring 30-minute talk with Team Angel Wolf and pupils at RGSGD were given the opportunity to take part in a #RunwithRio or a #ClimbwithRio, so they could experience first-hand what it is like to experience life with added challenges. There was also a 'calming corner' where pupils from the schools sent messages of support to each other.
Activities that take place each year for Global Be Well Day focus solely on wellbeing and centre around the Cognita's Be Well Charter, a curriculum which provides a definition of wellbeing and the six mental and physical contributors to it.