A number of Dubai's youth sports organisations enjoyed a stellar evening last week at the W Hotel on the Palm, as they were rewarded for their outstanding achievements at the 2021 Sports Industry Awards Gala Ceremony.
Organised by Sport360 and hosted by Dubai Eye's Tom Urquhart, the awards have been a mainstay of the Sports industry since 2013, and were this year supported by a new Title Partner, TikTok.
In the coveted Best Sports Youth Academy or Organisation of the Year category, Ultimate Athletics emerged as the toast of the town, finishing top of the pile ahead of Zayed Sports City Sports Academy (2nd) and LaLiga Academy (3rd).
Ultimate Athletics Managing Director and head coach, Lisa Campbell, was understandably really pleased to receive the award. She says after such a long time away from the track it was brilliant to see the athletes back at training and making up for the lost time.
"I am so delighted to win Best Youth Sports Academy and I think we totally deserve it actually! After a tough lock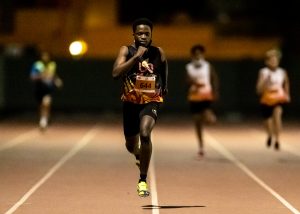 down we were back on track over the entire summer months which basically replaced term three, giving the athletes some much needed training as well as socialising time, within the new norms."
Previously based at Dubai Sports City, Ultimate have found a new home since their return after lockdown and they have a very busy few weeks ahead, culminating in the end of season awards in mid June.
"With a shift to DIA Al Barsha, things only picked up and as soon as permitted we began a series of smaller internal club competitions and then our Open Ultimate Race Nights.
"We would normally be wrapping up around now for summer, but we are not done yet! Our Club Championships take place in Abu Dhabi on Thursday 3rd June, Ultimate Relays on Thursday 10th June and then our Athlete of the Year Awards on the 18th."
With a number of months lost in the season due to Dubai's Covid restrictions, Ultimate will be continuing their tuition right through the summer months to allow their athletes to continue to develop – with the hotter conditions in the months to come training will be moved later into the evening.
"We will continue training throughout the summer with our late-night sessions and pre-season training camp in August – ready to roll again in September.
"Thank you to everyone involved in the journey; coaches, athletes, parents and friends. We are the Ultimate Family and feel blessed everyday to witness the growth and potential of our rising stars."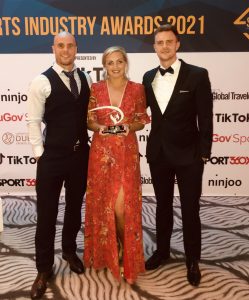 The Twedex Group also enjoyed an evening to remember, as they picked up the award for Best Sports Event Organiser of the Year.
Twedex COO, Andrew Cook, lauded praise on his team, who are the driving force behind the the World School Games Event Series and the BSME Games, as well as a host of other international events.
"Winning this award is great recognition for our team, who go above and beyond to ensure that our events are amazing experiences for the young athletes that participate in them.
"In the run-up to international events there are a massive amount of moving parts and it is only through unwavering attention to detail that things can be executed as planned, which our team have delivered time and time again.
"Covid restrictions have put the brakes on competitive school sport this academic year, but our team at Twedex have been working hard behind the scenes to make sure that when the world is safe enough to organise international events we are ready to go again.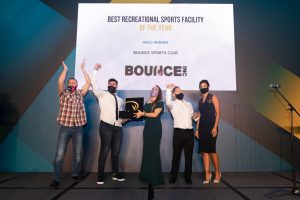 "We can't wait to bring the world together through sport once more."
Elsewhere, Bounce Sports Club (Gold) and Basketball Hub Dubai (Silver) were recognised in the category of 'Best Recreational Sports Facility of the Year', whilst Mubadala Tennis in Schools – Zayed Sports City (Gold) and ADNOC Yas in Schools – Yas Marina Circuit (Silver) received the awards for Best Youth Development Project of the Year.
For a full rundown of the results, head over to Sport360.com.