Basketball academy Hoop Mountain are offering their young players the opportunity of a lifetime with a three-week summer camp planned for the United States in July 2021.
The trip will include coaching clinics, school and college campus visits, showcase matches in front of US coaches and the chance to visit some of the best sights in Boston and the New England area.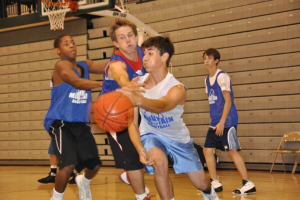 Hoop Mountain offers basketball camps, clinics and daily small group training for young people with a passion for basketball. Hoop Mountain also manages college showcases to connect players to some of the most prestigious USA prep schools, colleges and universities.
Hoop Mountain USA have assisted hundreds of young basketballers to achieve scholarships via their high-profile events over the years.
Since 2013, Hoop Mountain has offered year-round training at its Hoop Mountain Kuwait Academy. They recently opened an additional Hoop Mountain Dubai Academy in 2019 with more expansion coming in September 2021.
Hoop Mountain International's mission is to offer international boys, ages 14 to 18, an opportunity to experience a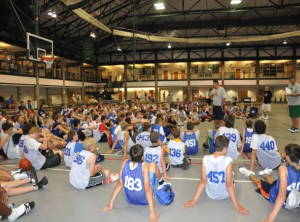 combination of elite USA basketball camps and guided tours to Phillips Andover Academy and other illustrious universities such as Harvard and MIT.
The camp will be running from 4th – 24th July 2021, with the first week run by Hoop Mountain Basketball at Roger Williams University and the final two weeks by Hoops with Hart Basketball at Saint-Andrews School.
If you would like to receive more information on Hoop Mountain's summer trip to the USA they can be contacted by using the details below:
Email: info@hoopmountain-int.com
Phone: (965) 9743-0656
Website: https://hoopmountain-int.com/