After a frustratingly quiet year for school sport, Dubai's school students are being given a unique opportunity to kick-start the 2021-22 season by designing the official DASSA Select team kits for next academic year.
The competition, which is sponsored by teamwear specialists Surridge Sport, features four categories – Football, Rugby, Netball, and Basketball.
Not only will the four winning designers see their designs brought to life by Surridge Sport, they will be the official team kits worn by the DASSA Select teams for the 2021-22 season. As a special reward, each designer will receive their very own set of team kit to reward them for their efforts.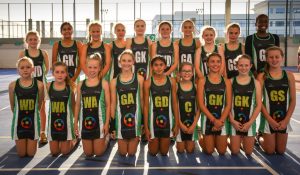 DASSA Secondary Chairman, Andy Jones, explained how he sees the competition as a way to start a fresh ahead of next year.
"This year has been really tough for the 40,000+ students that compete in DASSA's leagues and events on an annual basis. I think the DASSA Select kit design competition is the perfect way to get everyone excited for what will hopefully be a jam-packed year of school sport in 2021-22."
Surridge Sport's Middle East director, Scott Macfarlane, believes the students have the ability to create some truly special designs.
"Having seen the creative talents of Dubai's students over the years I have no doubt that the designs that we see on the shortlist are going to blow our minds. I think the public vote will really get the competitive juices flowing, and I can't wait to see the eventual winning designs in the flesh."
The challenge is open to DASSA students of all ages, and all entries are due in by Thursday June 3rd, 2021.
Once the entries are in, the top 8 designs in each sport will be shortlisted by the DASSA Committee. The designs will then go head-to-head in a series of online public votes to reveal the winner.
To enter, download the Surridge Kit Template for the sport of your choice (football, rugby, netball, basketball). Upload your completed designs to social media, tagging DASSA on Instagram or Twitter and using the hashtag #DASSASelect,  as well as including the designer's school and year level. If entering on social media, send a direct message to the DASSA inbox for confirmation of your entry. Alternatively, email your entries to admin@dassasport.org. Good luck!
Download the playing kit of the sport you'd like to design by clicking on its name below, and saving the picture to your computer.