Yorgen Engmann is as close to unstoppable as it gets.
The Dubai College ace won four gold medals at Ultimate Athletics' Juniors Racenight on Thursday November 26. Head coach Lisa Campbell was so impressed with the way Engmann,12, dominated the 80m, 150m, 300m and shot putt.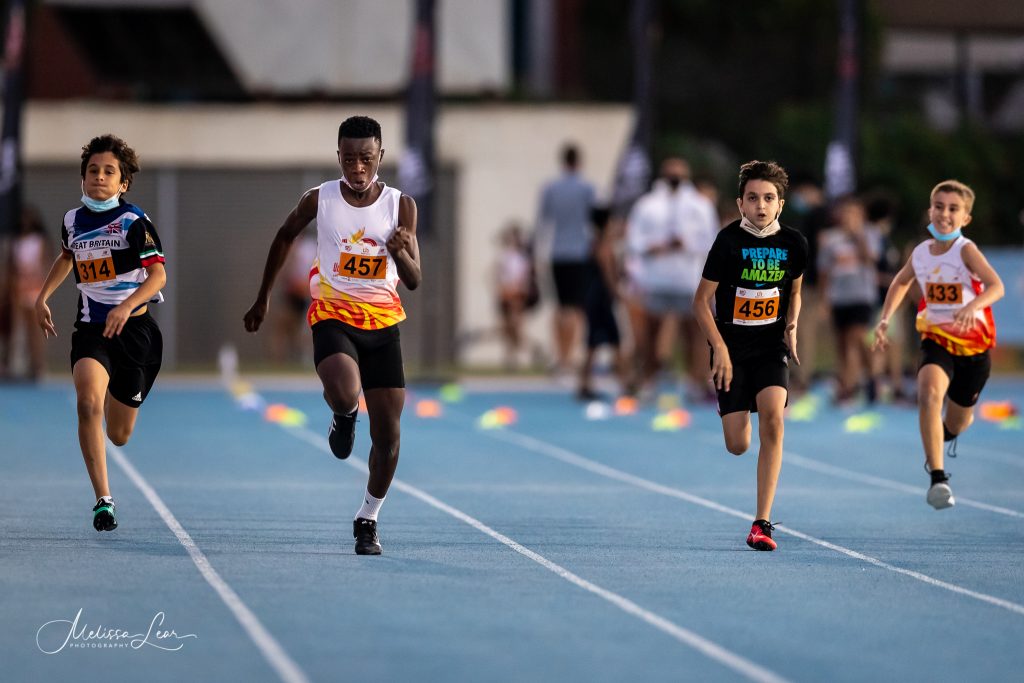 He also said he was rapt with his efforts, especially considering it was his first time competing in months.
"I was delighted to achieve what I did last Racenight. With the Covid-19 situation I was not sure how I would perform however I believe I did very well for my first competition since Covid-19. I have been working very hard to improve my power and speed and I am glad that the work I put in paid off," he said.
"I would like to thank Ultimate Athletics for helping me improve and become a much better athlete. I would like to give a special thank you to Coach Brian at Ultimate Athletics who has trained me to become quicker and stronger."
Not just a superstar sprinter, Engmann showed supreme strength in shot putt and he puts in the hard yards at athletics training each Friday morning.
But the emerging talent isn't just confined to track and field. He said one of his proudest moments came on the football field.
"As well as doing athletics, I also play a lot of football. I would say my greatest achievement was back in 2017 when I won MVP in a football league when I was playing one year up in age," he said.