It's often said a love of fine cars and speed is in the DNA of every Italian. And Italian-born Repton Dubai student Matteo Quintarelli is continually accumulating proof to back up that statement.
Quintarelli,13, started racing in Italy when he was just six years old and a move to Dubai has proved the catalyst to a constantly burgeoning career.
He stepped onto the podium to receive a second place finish in the IAME X30 Championship this year, a sensational result in his first time competing in the event.
"I can tell you that I am extremely proud, getting the second place out of my first championship in IAME X30 against any initial prediction makes me feel even more passionate in this sport and convinced that I can further improve," Quintarelli said.
And there are no signs of him slowing considering he is already ranking first in the junior category at the 2020-21 series, after his age means he has stepped up a division. But the challenge of a higher age category spurs Quintarelli on.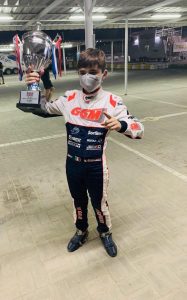 "During the last season I learned that I have to work hard, with passion and resilence to improve my capacities," he said.
"I want to keep doing it because I want to play my cards to win the championship even if this season will be extremely difficult since I passed to the IAME Junior X30 category and I will find drivers years older and more experienced than me. Once again I will start against predictions, but I am used to it.
"For the future I have a dream in my drawer, becoming a professional driver is my long term target but for the time being I want to remain focused on the closer goal."
It could be a path Quintaralli is destined for. Even as a toddler, he said he couldn't be pulled away from the mechanics of cars.
"I can remember that I had my first electric car when I was three years old, used till my last drop of energy… probably I had something in my DNA," he said.
With backing from his family, Quintaralli made his way into competitive kart racing.
"My parents decided to support my passion and, during a summer spent in Italy, they organised my first kart training camp and my first race. I can still remember the tension I had but I liked so much that I decided that karting would be my sport and my passion," he said.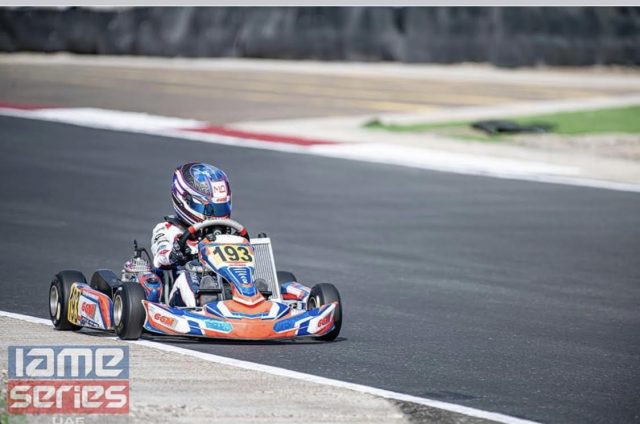 Living and racing in Bahrain presented some testing races and he was inspired by his coach Khalid, but when he moved to Dubai it was another step up.
"I moved to Dubai where I found a completely different environment and a lot of drivers more experienced than me. I came from races with 10 other drivers (in Bahrain) and found 34 competitors in IAME UAE!" Quintarelli said
"It has been tough at the beginning, but I never gave up and I won the first race of IAME championship in 2019. Since that race I gained the confidence of being able to fight for the victory of the championship."
Karting is a sport that requires a lot of dedication and Quintarelli has plenty of backing behind the scenes. His number one supporters are his parents but two other stakeholders deserve a special mention.
"I have to thank also Repton School Dubai for the continuous understanding of my passion, they have always seconded my demanding kart training sessions," he said.
"I can't forget to thank George Gibbons as well, the owner of my present team called GGM, a person who strongly wanted me in his team with a tremendous capacity of pushing me beyond my limits, the best coach I've had!"