September has been something of a minefield for Dubai's international schools. With COVID-19 protocols dominating proceedings, sport has found itself firmly on the back burner.
Whilst many schools continue to err on the side of caution, a small number of Dubai's schools are taking their first tentative steps towards sporting normality with the reintroduction of after-school squad training sessions.
One of those schools leading the charge is JESS Arabian Ranches, whose teams are a familiar sight at the upper echelons of any DASSA league. The school's Director of Sport Roger Nicholson explained the rationale behind the restart.
"It's been a really tough six months for our students, so it's great to be able to take the first steps towards returning to team sport," he said.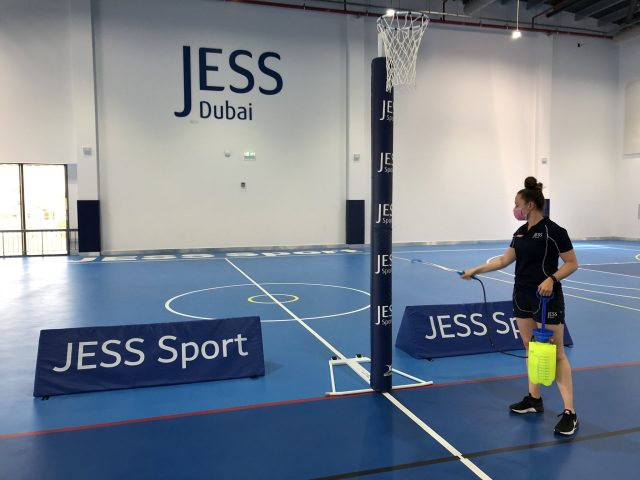 "Sessions are now up and running for students in years 10-13 in rugby, football, basketball, and netball. It's still a far cry from our normal training sessions – reduced numbers, non-contact, and social distancing – but at least the students are working on their skills and physical conditioning, whilst having the opportunity to interact with their team-mates."
Another institution keen to get back to team sports is Kings' School Al Barsha. KSAB Director of Sport James Bedford reiterated the sentiments of his JESS counterpart.
"We felt it was really important to get sport back on the menu for multiple reasons. Sport is a major part of student-life here at Kings', and with the revised restrictions, students are finding themselves enclosed in their classroom for a major portion of the day. So the news that we're getting after school training sessions going back has given both students and teachers a major boost."
Crucially, both Nicholson and Bedford said that the response from both school's parents has been extremely positive.
Whilst ECAs are back on the menu, signs suggest competitive school sport is still a while away, with DASSA leagues all but certain to be postponed until January 2021.
"Inter-school matches and events still feel a long way away, but we're moving in the right direction," Nicholson said.