Dubai College's sporting facilities are first rate after major improvements were completed across the summer break.
Director of sport Andy Jones said students were in awe as they toured the new courts, gym, fitness centres and pool they'll now use for PE lessons and extra-curricular sport.
"The students have been amazed by the new facilities available to them, having had the previous academic year in makeshift facilities. We are very excited to offer the students a wide and varied exercise and sporting programme, which will become available when Covid restrictions ease," he said.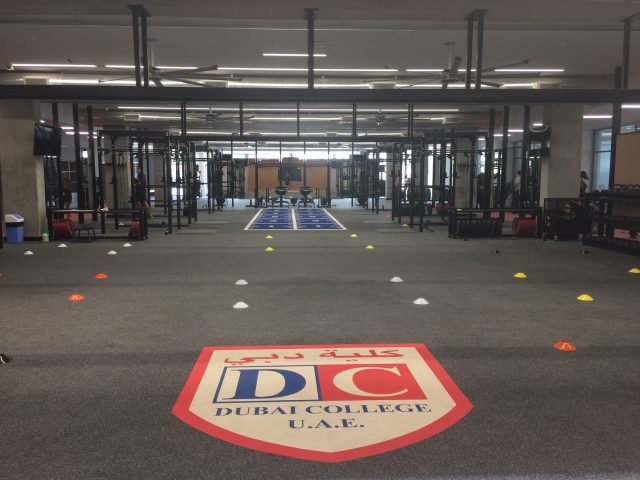 "We are delighted that our new facility, The SPACE (Sport, Performing Arts Centre of Excellence) is complete and ready for the start of term. We have a few last minute tasks to complete, such as finishing touches with the swimming pool but we are almost fully open."
Jones said the advanced resources in SPACE will provide an option for every student to find what exercise they enjoy, as well as benefiting the top sportspeople at the school.
"I think this new facility will inspire all students to want to train harder and to adopt a healthy and active lifestyle. We hope it will provide the best environment possible for our sportspeople to train and perform, whilst also providing diverse and engaging exercise options for those students who wish to exercise and enjoy being active," he said.
SPACE boasts a long list of incredible sports facilities that will take the PE program to another galaxy. Family, friends and fans will also benefit with stands allowing them to cheer from the sidelines.
Here's what's in SPACE:
Double sports hall with basketball / netball show court, along with extensive retractable seating
State of the art fitness suite, including an circuit, strength and conditioning, and cardio fitness areas
RPM / TRX studio
Exercise to music studio
Temperature controlled 25 meter swimming pool with 300 seating capacity
Café
Click on the images below to view them full size.