Just six years ago there were only four badminton academies in the UAE. Now there are more than 34 academies and many permanent courts as the sport keeps rising in popularity.
Along with clever initiatives to draw people to the sport Badminton World Federation Dubai development manager Jaffer Ebrahim said there are many opportunities for young people to be involved.
"Playing badminton in the UAE is not difficult now and there are more and more permanent courts that are opening Dubai and in the UAE," he said.
"For us it's about getting engaged and playing badminton no matter what is your level, what is your fitness level. It's about enjoying the sport, doing some physical activity. Also looking at the pandemic and what it did to people who were staying at home and working from home we need to recover from that.
"People need to see each other face-to-face again following all the protocols and social distancing but we would love to see all the children again being active and not using only mobiles and electronic devices. Start playing badminton whether its at home, in the backyard, in the garden wherever they can play."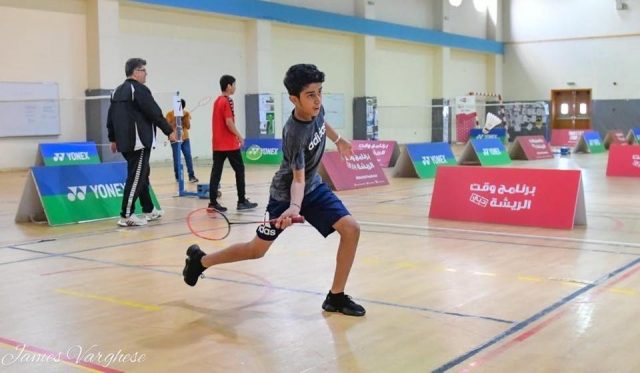 A popular event through summer is badminton's presence at Dubai Sports World. Ebrahim is so pleased to be able to offer badminton again for the sixth year.
"There are nine courts for badminton this year…when things got better (following COVID-19 lockdown) Sports World management told us to launch badminton and Shuttle Time activities in Sports World," Ebrahim.
To cater for everyone, children not able to attend Dubai Sports World can participate in virtual sessions and each training ends with a skill challenge.
The popular Shuttle Time program often seen in schools, is also running alongside two more initiatives which players are loving.
Each Tuesday Ebrahim's team runs a program with the UAE Special Olympics Foundation which has been by far a roaring success.
"We've already done six weeks with the Special Olympics team but we had to extend it. It was meant to be four weeks but the players are enjoying it at home so we've had to extend it for another four weeks," Ibrahim said.
That's accompanied by yet another program making sure badminton is seen as a sport for all ages and genders.
"Last week also we started a women's initiative with Dubai Sports Council.
"But this is not virtual," Ebrahim added with a laugh. "Each Wednesday for eight weeks women will have an opportunity to come down to Sports World and play badminton and get some coaching from the experts."