Emilie Krog will begin the next chapter of her sporting life in autumn next year, swimming for Fordham University in New York.
She has showed talent in the sport since training at Hamilton Aquatics which has continued on her return to Denmark where she's been crowned the junior national champion in both the 400m and 800m freestyle events.
Krog said in October last year a want to secure a swimming scholarship path to university in the USA became a major focus.
"I was looking for a company that could help me get a swimming scholarship to attend university in the US and I came across Valerie at UniAthletes. She took me through the process, and I arranged a lot of Skype calls and emails with various coaches across the US. In June, I made a verbal commitment to swim and study at Fordham University in The Bronx, New York for the class of 2021," Krog said.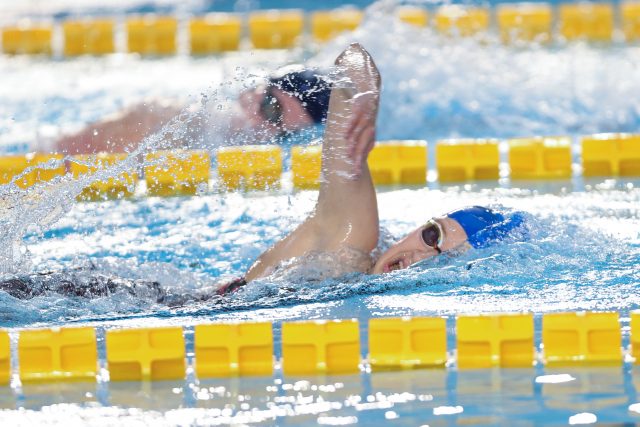 A core support network has helped her be in a position where the opportunity to study in the United States could become a reality.
"My parents, teammates, friends, and my coaches have made a huge impact on my sporting career thus far. My parents take me to training, competitions, send me away on training camps so I would not be the swimmer I am today without them," she said.
"My teammates are also with me all the time! We train alongside each other each at  and we have seen each other at our best and worse – they are like a family and they really have made me the person I am today, even though I have only lived in Denmark for two years now.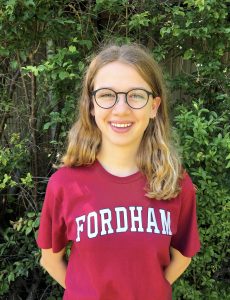 "I definitely wouldn't be the swimmer I am today without the coaches I have had throughout my life; the coaches in Dubai, South Africa and Denmark have all impacted me in some way and made me the best version of myself and the swimmer that I am today. And I have no doubt that this trend will continue at Fordham University."
Naturally a story during this time period would not be complete without some disruption caused by COVID-19. Krog has plans to visit Fordham University in The Bronx, dependent on the health situation in New York.
For now she is combing her final year of high school at an international school in Denmark, with a training routine that has also been modified by coronavirus restrictions.
"Because of the Danish COVID-19 restrictions, I train eight times per week (swimming varies from 90min to two hours and strength or dry-land for one hour). We started our swimming season two weeks ago, so we are still getting into shape after the summer holiday and getting back into a routine with school and swimming, since the last time there was a 'normal' routine was in early March," Krog said.
But the enormous effort isn't a chore for her.
"In the future, I have no idea what my swimming holds. I am just going to enjoy the experience of swimming in the US, participating in dual meets, conference meets (and) conference championships etc. That is all that matters now. I want to see how fast I can be and just enjoy the sport that I have loved for 10 years," Krog said.