LaLiga Academy UAE has moved to its new home at Dubai Sports City.
The academy launched its 2020-2021 season and are rapt to share pristine facilities with more than 2,000 footballers. Middle East and North Africa Managing Director Maite Ventura shared the academy's excitement.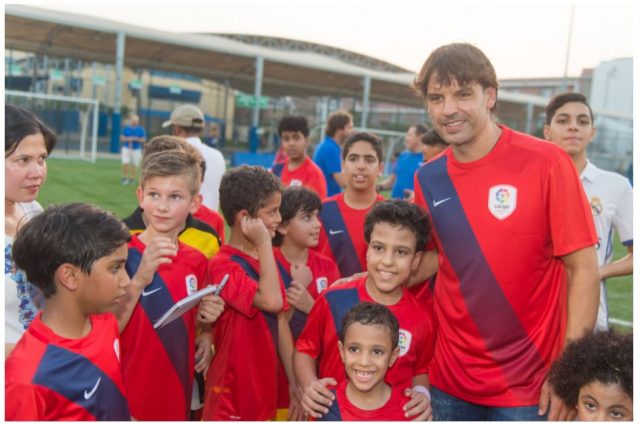 "We are delighted to bring LaLiga's brand and gold standard in training to Dubai Sports City, harnessing the venue's world-class facilities. This reflects our commitment to advance youth football in the UAE, and we are confident that the academy's football program delivered to the highest standards at the hands of our LaLiga coaches, will create a pipeline of professional players right from the Academy," she said.
These thoughts were echoed by Hussein Murad, CEO of Inspiratus Consulting LLC , the sports management agency for  LaLiga Academy.
"We are delighted to announce Dubai Sports City, which boasts one of the region's best sports facilities, as the new home of LaLiga Academy in Dubai, in line with our mission to offer young players an immersive and professional football academy experience with a LaLiga high-level training and development program," he said.
"In three short years, LaLiga Academy has established itself as a football academy in a league of its own. We look forward to continue growing in line with the UAE's goals to elevate the standard of football in the nation."
Registrations are now open for the new season to boys and girls aged 4-17 and of all abilities.
To register for the new season kicking off on August 30 head to: www.laligacademy.com/registration
For more information call +9714 392 6610 or +97155 509 9489 or visit ae.laligacademy.com