Yesterday Dubai Sports Council brought together minds from across the world for an International Women and Sports Forum.
Panellists discussed challenges facing women's sport, the sector's response to COVID-19 and what assistance is needed in the future.
A notable guest speaker was French footballer Laura Stephanie Georges. With three World Cup appearances (2003, 2011 and 2015) behind her as well as a host of UEFA Women's Championships, she had plenty of knowledge to impart.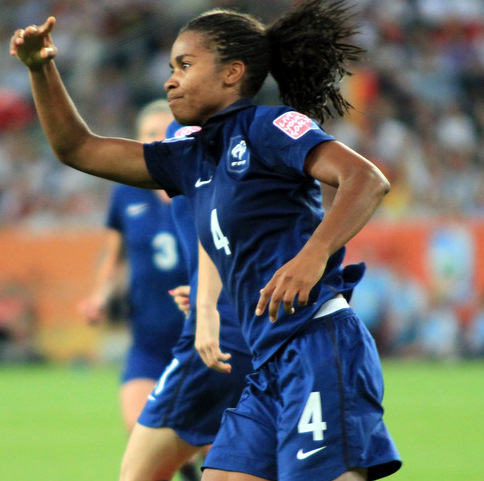 "We know what sports bring to us. Thanks to sports we feel more emancipated, we feel more powerful," Georges said.
"(When considering sponsorship) sponsors say 'oh I don't know', but I say if you invest in women you invest in better women leading your country (and) educating your sons and your daughters.
"It's the work of everyone together. We need the media, we need the sponsors, we need the leaders – those who make the decisions."
Georges is now in a position as a decision maker as secretary-general of the French Football Federation. With 155 international caps to her name, Georges drew on her own experiences in Lyon.
"I can tell you I was a player for Olympique Lyonnais. We have the president Jean-Michel Aulas, he is well known in the field of football," she said.
"He decided to invest in the womens game. It's not just about money. Of course there is money to have better facilities, to have doctors, to have business people around us to support the team. But also he was a leader who came to see the girls play.
"He said I'm going to consider a women as much as a man. Today, as you see, the team leading the way is Lyon they have won the champions league six times in a row.
"So you see that when people are really bringing anything, bringing the heart, bringing the leadership we can go forward but we need the good will of men (and) women to support the game."