Nitya Chikodi has secured a prestigious spot at the London Studio Centre and she'll head there with strong grounding from The Ballet Centre dance studio.
The 17 year-old dancer has been a treasure at the Dubai studio for so long and head of ballet Naomi Keighley is full of adjectives to describe Chikodi's supreme talent and work ethic.
"From all of us at The Ballet Centre, we are so proud of Nitya's achievements and are very excited for her to begin her journey at London Studio Centre. She is a talented and dedicated dancer, who has always been a joy to teach. It has been a pleasure to see her grow into the versatile dancer she is today. We wish her the best of luck and can't wait to see what the future has in store!" she said.
Chikodi said she can not wait to seize the opportunity to continue her dancing career while completing a performing arts degree in England.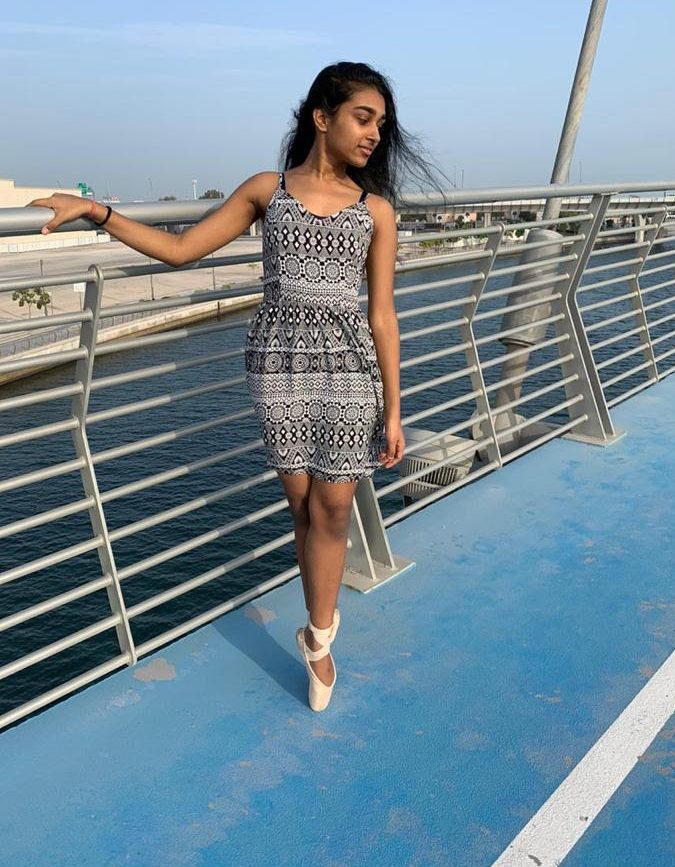 "I have always dreamt of becoming a professional dancer and this is a step closer to achieving my dream. I hope to learn new styles and perfect my skills in the field of dance," she said.
"I have always believed that being versatile is a dancer's greatest talent, hence I love trying out new styles."
Born in Mumbai, Chikodi recently completed her studies at Ambassador School Dubai. As a brilliant student she topped the board in economics and art but said her passion lies in dance after beginnings in Indian classical dance aged six.
Soon after the introduction to dance, Chikodi came under the mentoring of The Ballet Centre.
"I still remember the first day I walked into that studio feeling extremely nervous but left excited and elated. It's been eight years now, and I have loved every bit of it. I have also completed all the Royal Academy of Dance examinations securing a distinction in my latest grade seven ballet exam and a high merit in my vocational exam," she said.
"In 2018, I participated in my first ever dance competition called the Dubai Dance Olympics and won the gold medal for my solo as well as a golden trophy for the group dance."
From there the only direction has only been towards the stars for the graceful teenager.
After soaking in knowledge from her teachers in London, further down the track Chikodi wants to open a studio of her own. Although a teenager, she is certainly building the experience that will take her there.
"Last December I also got the opportunity to choreograph a dance for my school annual day performance. I have also been a part of the senior performers team with The Ballet Centre and have performed at multiple events like the Dubai Food Festival in 2018 and a Filmfare event at the JW Marriott which took place in October 2019," she said.