Zoe Stapley's love of netball has grown at the same rate as Dubai's.
The Dubai Netball Academy star has become a mainstay in national squads, and even had the title of captain for the UAE's U17 team at international tournaments.
Fortunately Dubai's thirst for netball blossomed as Stapley,18, grew up. The Jumeirah College student first starting playing in grade four, but wasn't hooked until a couple of years later.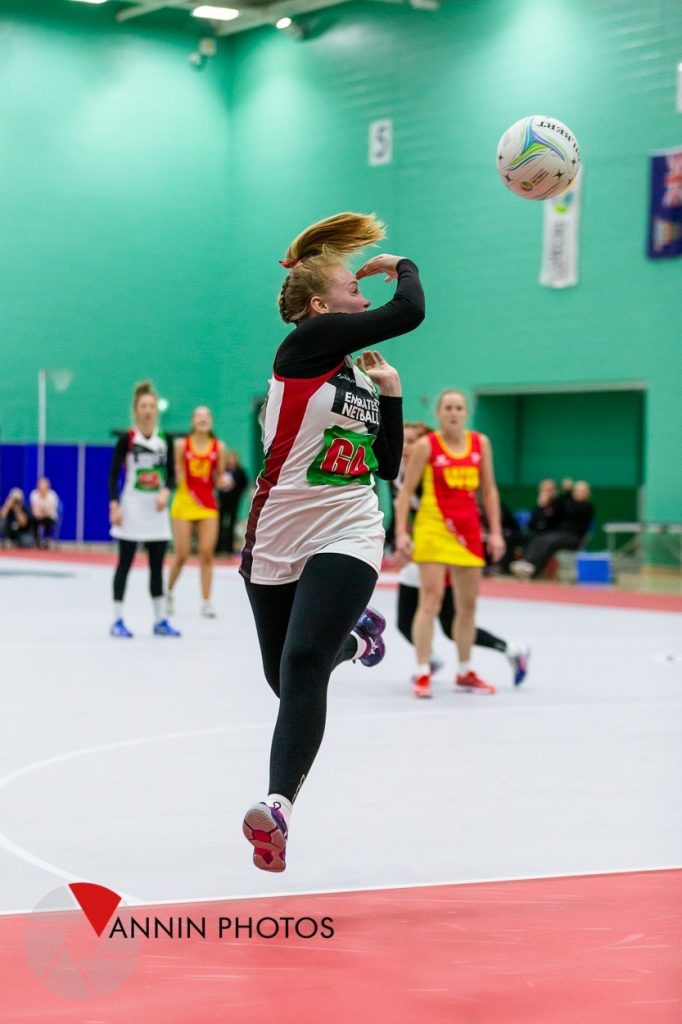 "There wasn't as many leagues or teams in Dubai as there are now when I first started playing so it was purely just a sport I played at school. As Dubai's buzz for netball grew so did mine and I was introduced to more coaching and teams outside of school which really helped my love for the sport grow," Stapley said.
Also proficient in ballet, Stapley competed in two consecutive U17 European Championships. The first was in 2018 when the group travelled to Dublin and did not disappoint.
"This tournament was one of the first times Emirates Netball had competed in Netball Europe and I think it's safe to say we made a name for ourselves! Winning five out of five games we were able to move up to the Championship division for the next year," Stapley said.
"The next U17 European championships took place in March 2019 and was held in Huddersfield. We knew this tournament was going to be a challenge, but the girls stepped up their game once again allowing us to maintain our place in the Championship division for next year."
Responsible for leading the group, Stapley said the experience taught her a lot about leadership.
"Captaining the U17 Emirates Netball squad was such an unforgettable and irreplaceable experience. Getting to lead the girls and be at the forefront of such a strong team was truly amazing and I was so honoured to represent the country I was born in, in the sport I love," she said.
"For me, leadership is all about communication with not only your team but also your coaches. Being able to show your clear understanding for players problems, ideas and concerns and deal with them in a sensible way shows a strong leader."
Last year Stapley even stepped up to contest the Open Championships on the Isle of Man. She was one of the youngest in the Emirates Netball team but took it all in her stride.
Stapley will attend university next year and is already set on playing elite university sport. While her netball team colours may change, her passion sure won't.