How will a socially distanced PE lesson be run when Dubai schools return for the new school year?
The Knowledge and Human Development Authority (KHDA) released an extensive list of protocols for the safe return of schools in September. Across the holidays school leaders, teachers and the broader community will digest what drop off, the classroom and food catering need to look like.
The rules for PE lessons are similar to those currently required by sports academies. Teachers and students (over the age of six) will be required to wear face masks at all times, however during strenuous activity they can be lowered.
Currently school pools must remain closed during PE lessons (but can open for academies) and the KHDA has encouraged a focus on sports that don't require physical interaction. In addition 1.5m markings should be visible on the floor of gyms as guidelines.
Spending PE lessons outdoors could be an undertaking many schools prefer, with outdoor activity decreasing the chance of spreading COVID-19. All areas and equipment will have to be sanitised after use, but current guidelines state that no tournaments can take place as the situation stands at the moment.
In its guidelines the KHDA said children completing PE when school resumes is important 'to ensure that students remain active and keep healthy.'
With two months of summer holidays to enjoy before students return, there could yet be more changes to these protocols schools will need to adapt to.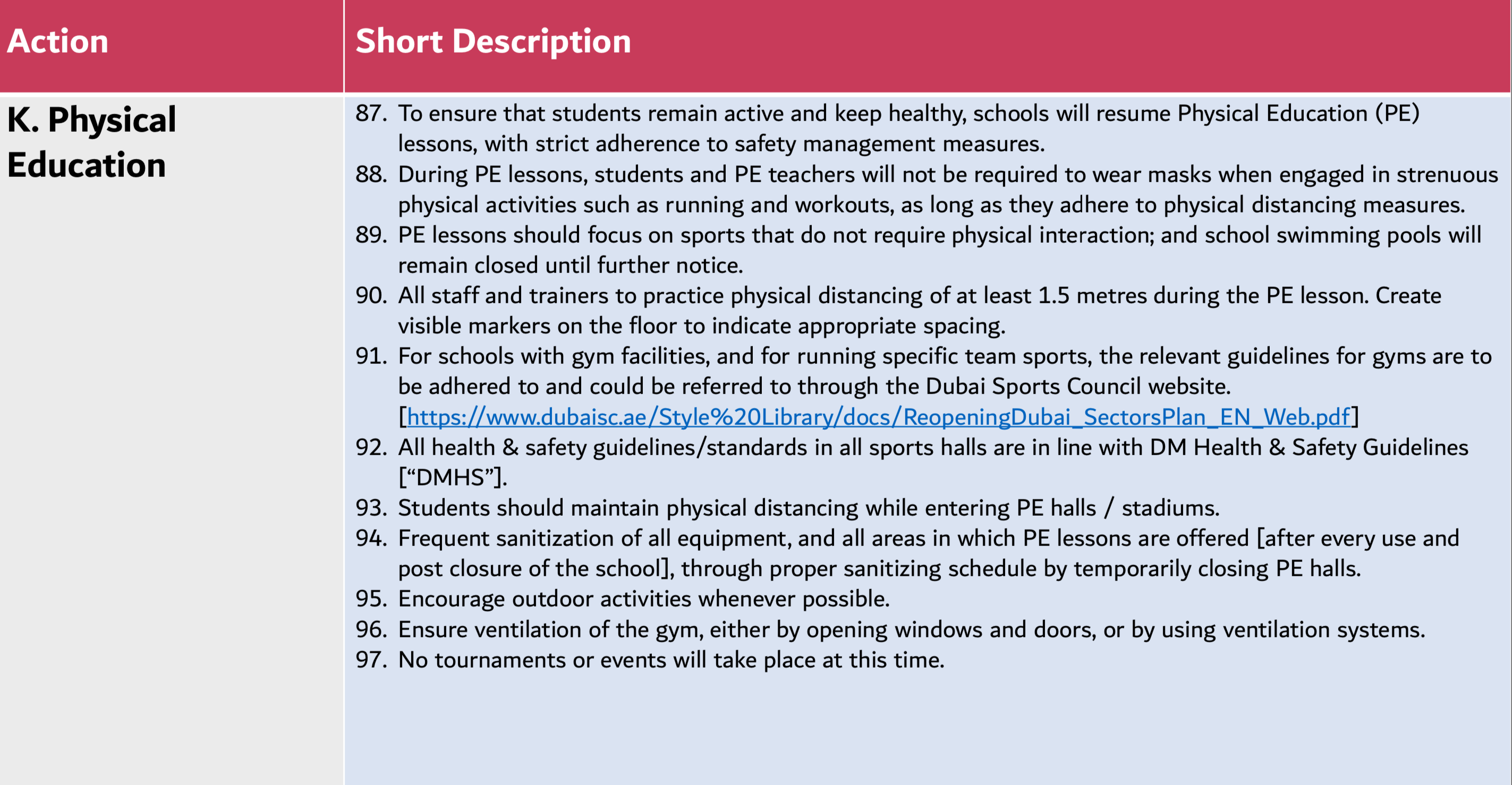 Read the full protocols for the reopening of private schools in Dubai on the KHDA website.