Invictus Academy started its school holiday programs early, holding a free athlete development session last Friday at Koora Dome, Al Wasl. That served as a taster for what is to come now the school holidays are officially underway.
Sports and personal athlete development sessions will be delivered by Invictus Academy and Invictus Learning Center (KHDA approved) every day from 9am-12pm.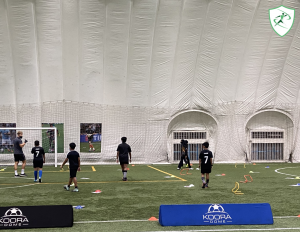 Invictus is focused on all aspects of developing a player and each day will blend improving sport skills, alongside personal and elite athlete development.
The Academy said it has has fadapted plans for players of all ages.
Younger players will be divided into four different age groups with a focus on:
– Introduction to the game through fun activities
– Team work
– Problem Solving
– Building self-confidence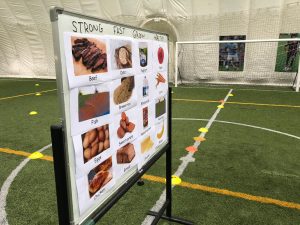 Older players will also be divided into four age groups where the focus will be.
-Tactical and Technical
-Physical
-Social
-Psychological.
Register here ➡️  bit.ly/3iotrcp