Sport participants and event organisers are rejoicing at the news sports events could be resuming in August.
The Dubai Sports Council announced a plan for mass gatherings, with August the tentative start date for activities to resume.
Organisers will have to provide details including the expected number of participants and spectators in order to be issued an event permit. Other details needed will be the date, the duration and the venue of the event, as well as its status as an international, national or community gathering.
Other major factors for event organisers to consider when organising the event include: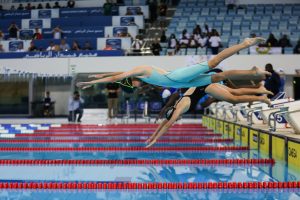 • the current stage of the COVID-19 outbreak and known transmission dynamics
• the geographical distribution and number of participants, and their individual risk profile
• the risk assessment tool implemented by Dubai Sports Council
• the mitigation measures that are currently in place or feasible
The risk assessment tool is to be completed with input from the Dubai Health Authority and each event will receive a rating from 1-100. Where it places on the scale will indicate if organisers are well prepared to limit the spread of COVID-19, or if more work is required to improve safety measures at the event.
With safety paramount for all involved heavy weighting has been placed on particular evaluations in this risk assessment. These include a medical response plan if an attendee is diagnosed with COVID-19, availability of hand sanitisers, screening measures and making sure all staff are briefed on most recent advice regarding health and safety during the pandemic.
These protocols and stringent measures  work to provide participants and spectators peace of mind so they can enjoy attending large scale events again.