You never know where a new opportunity could take you.
Looking to expand his football knowledge and develop a new skill set, Des Buckingham jetted off from Oxford, swapped time zones and landed in New Zealand.
He told It's Just Football he had an aim, found the perfect job and it led him all the way to being the A-League's youngest manager.
"So that's what I wen't looking for, it wasn't so much a (certain) job but it was a job that would allow me access to budgets, to managing staff and boards," Buckingham said.
"It was where a role in New Zealand came up and a friend of mine who I'd coached with at Oxford, a guy called Owain Prosser, was in a national team role over here and he sent me a job role for a football development manager.
"The job description–it was almost like someone had written it knowing what I was looking for– it was really strange and it ticked all of the criteria.
"I'd never been to New Zealand, I'd only heard good things, but I can't describe the feeling, it felt right."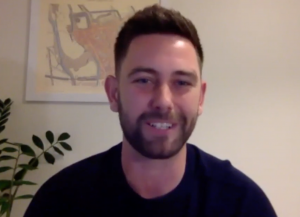 Having joined Wellington Phoenix in the 2014-15 season, another huge opportunity came his way shortly after. Phoenix head coach Ernie Merrick resigned when the first eight games of the 2016-17 yielded little return, leaving Buckingham so step in to the top job as interim manager.
Aged just 31, it made Buckingham the youngest manager in A-League history and he helped turn around Wellington's season
But with nearly two decades of coaching experience behind him but still only 35, Buckingham has coached those the same age and been surrounded by support stuff much older.
But he said in his role it was important to trust his managerial skills, and draw on the knowledge of those around him rather than being threatened.
"I don't care if I'm 31 or 60, I haven't got the answers to everything. Whether it be at Oxford (or any other club)…they (managers) surrounded themselves with good people and in some cases they are better than you and in that case it's about for me as a coach recognising the strength and skill set of the people you work with," he said.
That player support has been as evident as any during his time driving New Zealand's developing players. Buckingham put in a huge effort to understand Maori culture and what drives the players under his guard.
He led the U20 and U23 sides to some of their best performances at major events, and was ready for everything to culminate at this year's Tokyo Olympics.
But with the Games rescheduled, and despite strong support from the players, Buckingham was made redundant by New Zealand Football earlier this year.
But he said he was proud of leaving the the squads with solid set ups, as he looks towards a new opportunity.
"(I've) hopefully almost left a blue print, people can see what has happened and if that can have an impact in the future for what can happen to Kiwi players I'm proud enough to have been a part of that and if that helps me also move into another role wherever that may be, that'd be great.," Buckingham said.
Watch the full webinar below: