Robert Huth left Germany without speaking a lick of English to join Chelsea at just 16.
That would mark the beginning of a highly successful career yielding three Premier League titles, most notably the magical Leicester City triumph in 2015-2016. He ran through a fascinating career with Chris Brown as part of It's Just Football's series of podcasts.
Leaving his Berlin home to play for Chelsea, the young defender learnt off the likes of Frank Lampard, Jon Harley and John Terry before Huth made his first team debut in 2002.
He said there were plenty of opportunities coming his way under the management of Claudio Ranieri.
"You could see there was a real opening for young players to come through, obviously there were quite a few difficulties with the financial situation at the club," Huth said.
"When I got to 18/19 (years old) money was tight (at Chelsea), that was before (club owner) Roman (Abramovich) took over and then everything changed. (Before Abramovich)there was a big emphasis of putting young players through and getting them to train and play for the first team."
Huth experienced the ultimate success while so young as Chelsea saluted with Premier League glory in the back-to-back seasons of 2004-05 and 2005-06.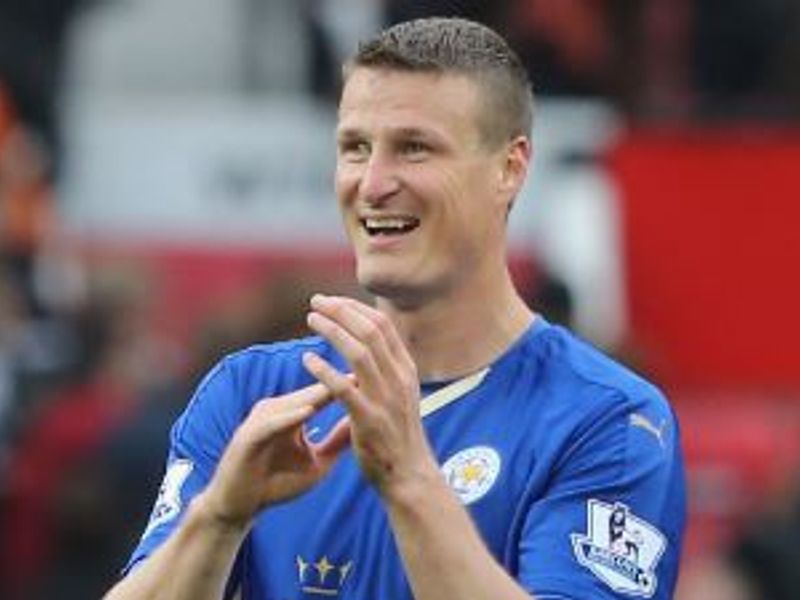 But wanting more first team opportunities Huth moved north to Middlesborough and in the same time period he was selected for the German squad at a home World Cup in 2006.
From Middlesborough, Huth went to Stoke and he said there was little to fault with the club.
"It was just the perfect fit in terms of everything, in terms of the club, the manager, the supporters. From day one I had a great time (and spent) six years there," he said.
That move to Stoke that would lead to a loan to Leicester City where he will forever be etched in one of the most memorable Premier League titles in history.
He finished 2015 on loan at the Foxes and that led to a permanent spot at the. club.
"The love affair started right there, right then. (Leicester) performed really well, not just on a personal level but the team started to perform really well towards the end of the season and stayed up (in the Premier League) and I was never really interested in joining any other club. It was Leicester all the way then," Huth said
On loan under manager Nigel Pearson, it was then a flash back to his beginnings at Chelsea when Ranieri replaced the Englishman in the top job.
Huth credited Ranieri with keeping the side focused and never allowing players to get ahead of themselves in their title-winning season.
"Claudio was very good at keeping us very level-headed, he was exceptional where he just said 'game-by-game," he said.
"My head never went outside next week or three months ahead like sometimes you do. It was just that boring old 'next week."'
A hamstring injury called time on his career and Huth said he missed the feeling of competing after growing up with the advice you should hate to lose.
As a young talent who was scouted early, he said it's important for any youth player to keep playing beyond their current skill level in order to improve.
"If you're 16,17 (years old) go and play with men, don't play with 17 year olds the same age, test yourself," Huth said.
Watch the whole webinar here: