We witnessed some brilliant moments from Gulf schools at the World School Games in the UAE late last year and in the early months of 2020.
From Dubai International Academy's glorious U17 title at the World School Basketball Championships in Abu Dhabi, to GEMS Metropole swimmers taking a clean sweep of the MVP awards at the U13 Games in March – these were just a few highlights from so many memorable moments.
Unfortunately we weren't able to watch a host of UAE schools compete in World School Games events internationally this summer, but we're raring to see you compete next year.
Dates have been set for the 2021 edition, allowing plenty of time to prepare and excitement to build before young athletes can take part in some of the most highly anticipated events on the sporting calendar.
Here are the dates to mark down, both events here and internationally where Gulf schools will take part:
U11 WSG, Dubai, UAE – Jan 28-30 2021
U13/U15 WSG,  Dubai , UAE – Feb 25-27 2021
World School Swim Championships, London, England – May 21-23 2021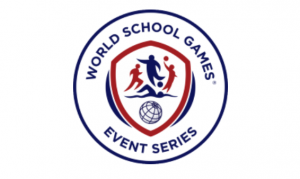 World School Golf Championship, St Andrews, Scotland – June 15-19 2021
World Schools Netball Cup, Loughborough, England – June 23-25 2021
World Schools Rugby Tens, Loughborough, England – June 23-25 2021
World Schools Football Cup, Barcelona, Spain – October 15-17 2021
World School Basketball Championships, Abu Dhabi, UAE – November 25-27 2021