Former Scottish international representative Robert Snodgrass spoke to Elite Sports Academy to provide an insight into being a professional footballer.
Currently at West Ham United, the midfielder answered questions posed to him by Elite Academy players in a laid back interview.
With 28 appearances for Scotland's national team, Snodgrass touted Brazilian superstar Neymar as one of the greatest players he has competed against internationally.
But he said in the English Premier League it was hard to beat Manchester City's Kevin De Bruyne.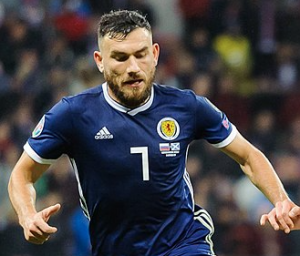 "I played against Neymar for Scotland v Brazil and he was special, but for me right now it's Kevin De Bruyne, he's at a different level. He's playing with elite level players as well that are on his wave length. For me I think he's the best player in the Premier League right now. It's not just his right foot it's everything – he's got his left foot (and) his strength and physicality is unbelievable," he said.
Snodgrass provided an insight into how players reach the pinnacle of the sport, speaking about what an average day is for an elite footballer.
"You're full day revolves around how you can apply yourself at the elite level and that's no different to everyone in any work basis," he said.
"Some lads might do it differently different days. It's all different, say for instance you've had a tough game on the Saturday and your legs are really, really tired you'd maybe leave the Monday session of weights to the Tuesday or you do an active recovery where you try and flush the rest of the lactic out of your body."
The Glasgow-born player started his professional career at Livingston in Scotland, making his debut at 17. Snodgrass said he was attracted to sign with the club when offered the chance to play in its first side.
"It was great for me but it wasn't all plain sailing, you need to learn the game you need to develop and you need to study it as you would do any sort of job and apply your trade at an elite level and don't fall behind," he said.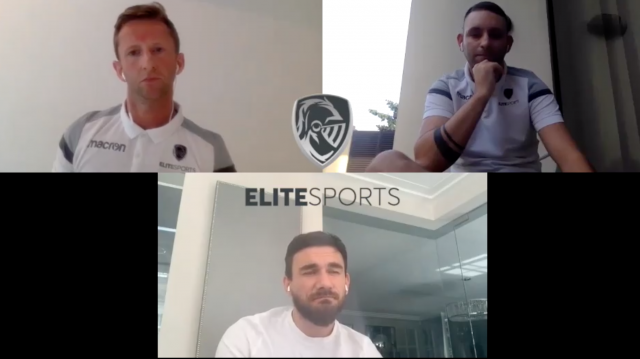 From his experience Snodgrass told budding footballers to attack each day with a goal in mind for their betterment on and off the field.
"My advice is quite plain and simple. I think you need to approach each day believing you can become a better person, not just a player," he said.
"There's an application and a desire to become better than the day before and when you do that your team mates will start to see you becoming better off the park and on the park. If you don't make it (as a professional footballer) you're in a better place morally and mentally to try and approach any obstacle that comes your way.
To watch the full interview head here.