USA prep school and college basketball coaches are constantly looking for a recruiting advantage or an innovative method to bring in impact players.
Recruiting internationally and specifically in the Middle East has increasingly become one of those niches and become a hot bed for prep school and college basketball recruits.
Marianapolis, a small boarding New England prep school has had a basketball player from the Gulf in each of the last two seasons. During the 2018 season, Josouf Roshad from Dubai and this past season Ali Abdel-Jalil from Kuwait were on the team.
Tom DiCollela, a basketball coach at Marianapolis Prep, said he looked to bring international players into the squad.
"Our aim every year is to bring in to our team at least one or two foreign players. There is no doubt international players bring an element of teamwork which is hard to find in local players. Ali Abdel-Jalil was the consummate teammate always putting the team first and himself second," he said.
"Our international players bring a level of physicality that is hard to find in the U.S.A.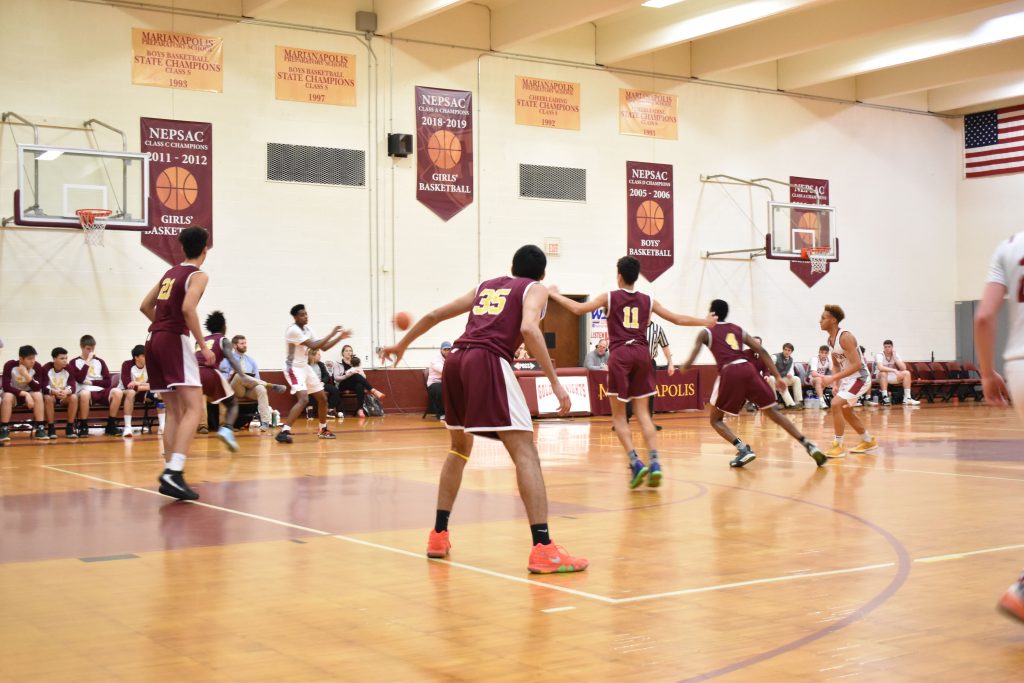 "
The basketball culture in the USA does not lend itself to raising 'team first' players. From a very young age, club basketball raises players to play one-on-one basketball. DiCollela said he believed the reason his team has been so successful recently is the influx of Gulf-born players who set the tone for the team.
DiCollela casts a keen eye on how prospects take to coaching. His experience has taught him that international players are grateful for the opportunity to attend U.S.A prep schools.
"Once Ali and Josouf landed at Marianapolis, both of them felt it was a dream come true. Ali and Josouf led by example and really take well to constructive criticism." he said.
Why are so many Gulf players appearing on USA prep school and college rosters?
The recent growth of basketball training academies including Hoop Mountain Kuwait and Dubai has helped accelerate skill development in the Gulf with around 15 basketball schools in Dubai alone. Dwayne Okanty coaches at Hoop Mountain Kuwait and said the talent pool is increasing.
"The popularity of basketball in Kuwait his skyrocketed recently due to players becoming more skilled from year-round training at Hoop Mountain," he said.
The Gulf is home to an abundance of elite middle and senior high schools. Today with more Gulf players in the USA, the trend will is likely to continue due to the increasing popularity of the game.
Young Gulf athletes are now dreaming of becoming the next Lebron James so it's up to USA prep school and college coaches to find the next Gulf star.