That a good person makes a great footballer was an overarching message during City Football Club's webinar on the journey of a youth player.
Great minds from three football clubs across the UK came together to discuss how to prepare players for elite pathways. Andy Martino (Football Development Manager, Southampton FC), Steven Carlin (Youth Development Phase Lead, Burnley FC) and Gavin Levey (Head of Coaching, Aberdeen FC) made up the cast leading the discussion.
Carlin said that creating a well-rounded person makes youth players more attractive to be picked up by other clubs.
"At Burnley we look at a lot of core values and core principals within an individual, but not just within the player but within the staff," he said.
"If we can produce a good person it's so much easier for them to move into any other environment and showcase what they're about."
Martino also had the same opinion and shared statistics from Southampton to back up this view.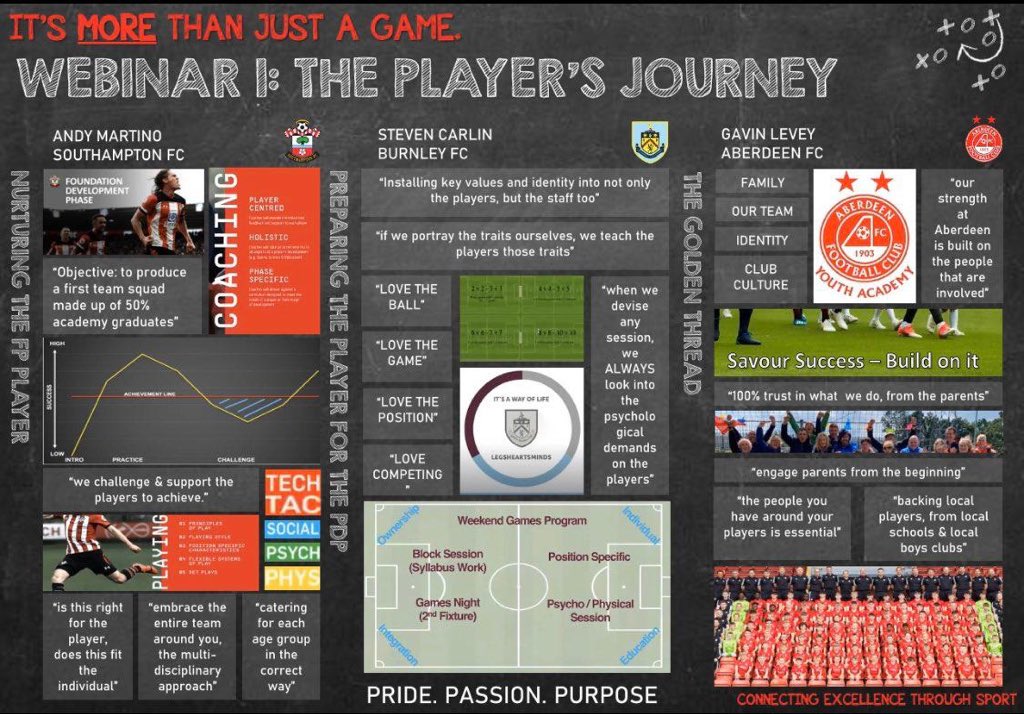 "One of the tough times in the academy is when you get to the scholarship age and unfortunately not every young player will get their dream and be offered a scholarship," he said.
"Here at Southampton we've decided that unfortunately for the player it's not for the club to give them a scholarship, (but) 100 percent of those players have all been taken by another professional club."
With players so young when they start elite training at academies, Martino said it was important to have parents on board.
"It's so important that you not only have the trust of the player but also the parent. When we do their reviews we have one with the player only and the next one with parents. The biggest key there is involve the parents at a young age," he said
Players are entrusted to elite coaches in primary school when they are still learning the fundamentals. Levey said this was a "skill hungry age" where competition plays an integral part.
"The 9/10/11 year old age group is where habits will form before they get to high school or before too many external factors are coming in," he said.
"When we talk about development, how many people today have talked about the person and the mindset and the mental psyche? Well you get that by winning and losing."