Ferrying kids to trainings, competition days and making sure everyone is where they need to be at the right time can be a sport in itself.
Helena Jordan has three active kids – Dominik,12, Patrik,8, and Mark,5, who along with husband Viktor are always planning the next race.
But no matter how hectic a week can get, the sports mad family sticks together when it comes to race days, particularly obstacle course racing.
"There are multiple amazing events happening literally every weekend both here in Abu Dhabi and in Dubai, so there are weekends when the kids end up racing in multiple events," Helena said.
"This is what we do for fun as a family – get up early (as in really early) in the morning, go to the race venue, arrive before the sun is up, set up, meet with friends, chat, race, and then spend some more time with friends and fellow racers.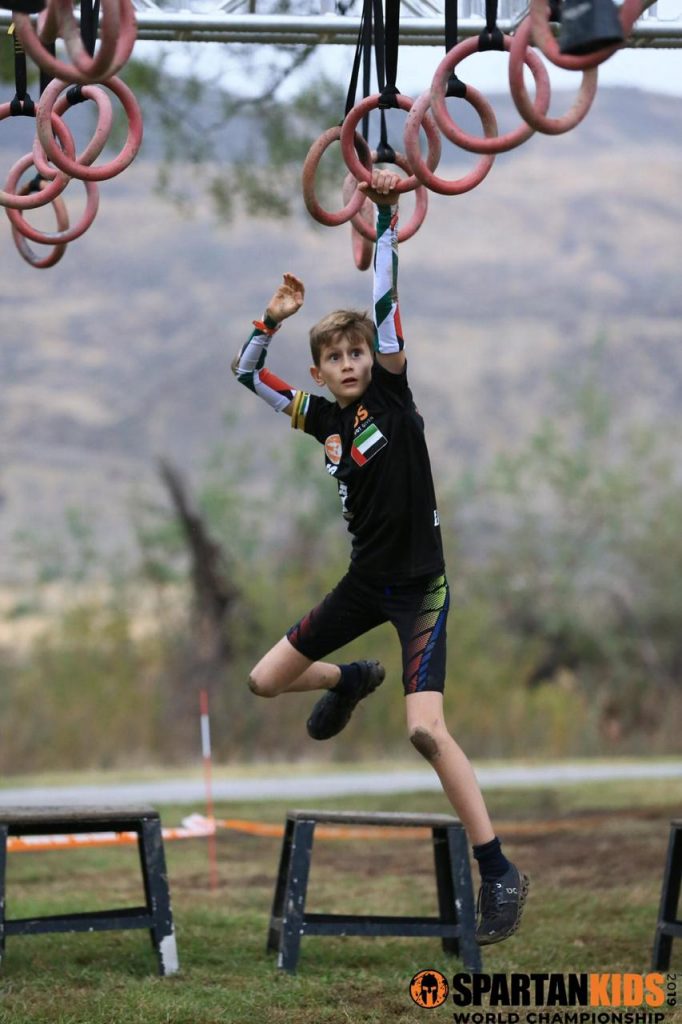 "Dominik is the one competing in all races we attend, with now Patrik joining him in quite a few, while Mark still spends most of his time as the main cheerleader for his brothers. However, he has now also started competing, and is really enjoying the Spartan Kids Races, and is hoping to earn his very first trifecta medal this year!"
In 2019 Dominik competed in a whopping 44 races! Whether that be running, cycling, swimming, athletics, triathlons, Spartan races or anything else in between, he was out front giving them his all, with his family supporting him.
He achieved a podium finished in 21 of the races, and Patrik looked to follow his older brother when he ramped up his competition entries late last year.
Earning his first Spartan Kids Race Trifecta in Bahrain earlier this year is the highlight of Patrik's sporting career, only in its infancy.
Dominik is most proud of racing in his first triathlon, as well as representing the UAE at the Spartan Kids World Championship in California last year.
"The moment I found out (I made the UAE team), I got in touch with a local obstacle course racing team – OCR Nation – and with the help of their amazing coaches, I prepared for the World Championship," Dominik said.
"It was an honour to race under UAE colors. It was very cold and really wet at Castaic Lake (in California), weather conditions I am not used to at all having grown up in the UAE. But it was an unforgettable experience, and I made lots of friends from around the world!"
He is hopeful of again linking up with these friends, with this year's World Championship scheduled to take place right here in the Gulf in the Liwa Oasis in December.
COVID-19 has put a slight halt the madness that is normally a weekend in the Jordan household, but Viktor said the family will band together and be back competing soon.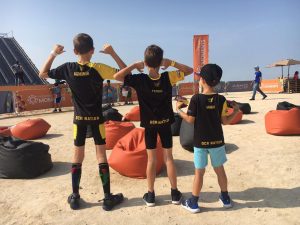 "Helena is usually the one who keeps track of all the races, registrations, kit, snacks, schedules and making sure everyone is where they need to be, plus she manages the boys' Instagram pages. It's all one big family effort!" he said.
"The boys do train multiple times a week; they have swim training a few times a week, athletics once a week, and they attend OCR trainings with their team OCR Nation at least once a week. On weekends we often go to Dubai in the early morning, where they attend beach workouts and OCR training sessions.
"Lately I also started training and competing, so all of us train together. My wife has also registered for her first OCR event however, COVID-19 messed up our plans a bit, so her first race will have to wait a bit more."