Champions Karate opened its doors in September last year when coach Alex Gardner said he wanted to branch out and bring some fun to the traditional sport.
"After spending three years in Dubai working for a company and struggling with the company restrictions, we decided to open up on our own and put 100% of our passion for the sport back into it for the kids," he said.
So Champions Karate was born with a multinational trio of coaches taking the reins. Gardner himself is a former England and Great Britain representative; highly accoladed as a six-time English champion and four-time British champion.
His colleague Slovenian Juš Markač also represented his country and has European and Mediterranean titles to his name while finishing off the trio is Rhys Linnett; a former member of the Australian Karate Team and a British Open Champion.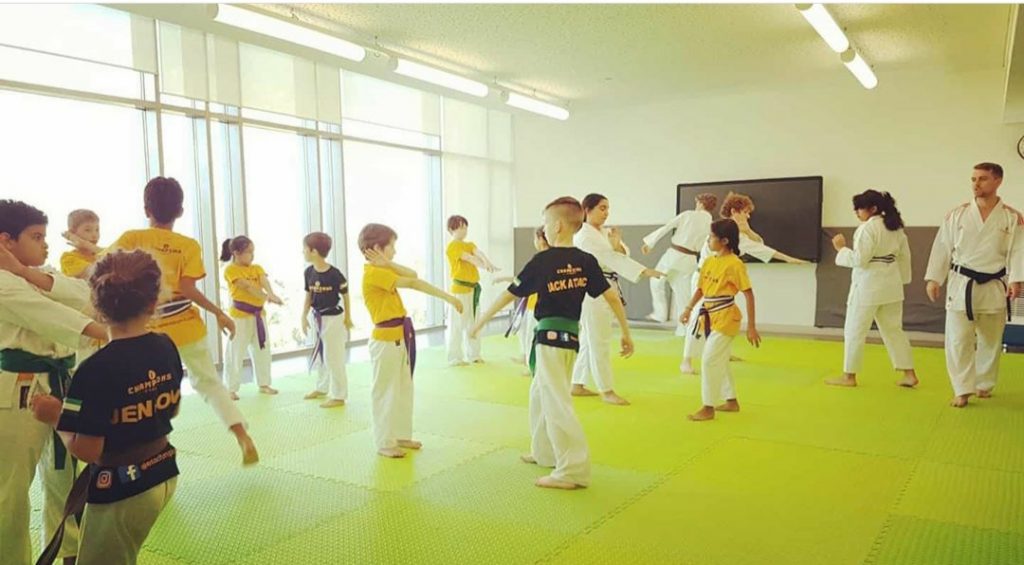 The coaches hope to give students in the UAE the same opportunities they had.
"There is lots of potential and talent in the UAE. Our aim is to give kids this opportunity, as well as build up an amazing grass root academy and provide world class karate to the UAE," Gardner said.
"We want to give kids the opportunity to compete internationally and put them in front of national coaches (from different countries) so they can see the talent and it makes the coaches look wider than what is just in their own country when choosing a national team."
Champions Karate had just six months behind it before COVID-19 closures hit but Gardner said they are still trying to keep students engaged with weekly free online classes on Instagram and Facebook. Parents can also take part when the academy runs free cardio kickboxing classes for adults on Saturdays at 5pm.