Parents have the final say on the academy their child attends. They are the ones that pay the fees, wash uniforms and bring their kids to all the necessary trainings.
Joanne Osgerby's daughter Harriet attends Ultimate Athletics, first in Dubai and now in Abu Dhabi after the family moved a year ago.
The family has spent three years involved at the club where Harriet competes and both mother and daughter help out at the long jump during the academy's race night.
Today Harriet will take part in her first Ultimate Athletics' online training, which is free for April as founder and head coach Lisa Campbell tries to keep the academy running during the COVID-19 shutdown.
Joanne has the highest praise for the benefits Ultimate Athletics has provided for her family and said it would be a sombre time if some sporting academies could not financially make it through this tough period of severely reduced income.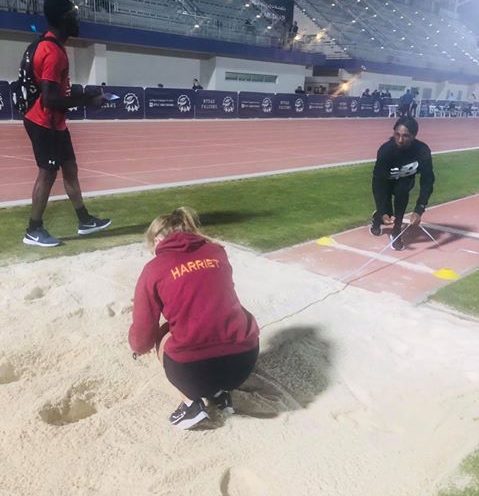 "Harriet going to Ultimate has been a constant for my family and I could not imagine it disappearing. Lisa's fees have always been fair and they work hard at providing an awesome academy," she said.
"I know I would support them financially if they needed it and I'm sure most would be willing to pay towards next term. It's a worrying time for all sports academies and it's important to let them know you will support them so they don't have to close. I hope it all picks up again as soon as possible."
Joanne has the highest praise for Ultimate Athletics and the atmosphere it has created which is evident at its Dubai and Abu Dhabi bases.
"I just love Ultimate Athletics, they treat everyone the same no matter your abilities. We love Ultimate Athletics as a family as we have always had complete support from Lisa and Youssef (Rochdi), it's not always about being first it's about working to your best abilities. Becoming stronger. Being the best you.
"It's a bit like a family that the kids go to, we all support each other's kids."