Every academy and sporting club is trying to adapt to the current COVID-19 situation in their own way. But imagine opening up an academy in January, only for any gains to be halted by forced closures in March.
That is the situation for Core Judo Coaching UAE and its head coach Aaron Turner. After working hard to build up the academy, Turner is staying positive about his academy's place in the UAE in the long term.
"It's currently a hard time for everyone across the world. We started in January so for us it's difficult as we have started to build a program and now its been put on pause, however we are sure things will go back to normal soon. We have been in contact with schools offering e-learning materials such as online judo coaching videos which children can try at home, even if they have no judo experience," he said.
"We are also posting daily fitness challenges on our social media page, every day the challenge is set by a different athlete. We are trying to support people by keeping them as active as possible, as it doesn't only keep you physically fit it keeps your mind healthy and makes you more energised for the day. We have also just created a YouTube channel which we will be adding weekly content to."
Martial arts in the UAE
Turner said he sees martial arts as being on the rise in the UAE and fter becoming an established academy in the UK, Turner said he was keen to venture to Dubai and teach Judo here in the Gulf.
"The Martial arts scene in the UAE is growing at a very fast rate with the growth of Brazilian Ju Jitsu in the country, it being a national sport and it becoming part of the national curriculum in the Ministry of Education," he said.
"I think this is great for martial arts as a whole as it shows how popular it is. It's great for me to see martial arts and combat sports getting the recognition it deserves and more children choosing it as it gives them something different than usual sports."
From his own personal experience, Turner said he believes all kids should take part in some type of martial arts in order to build resilience.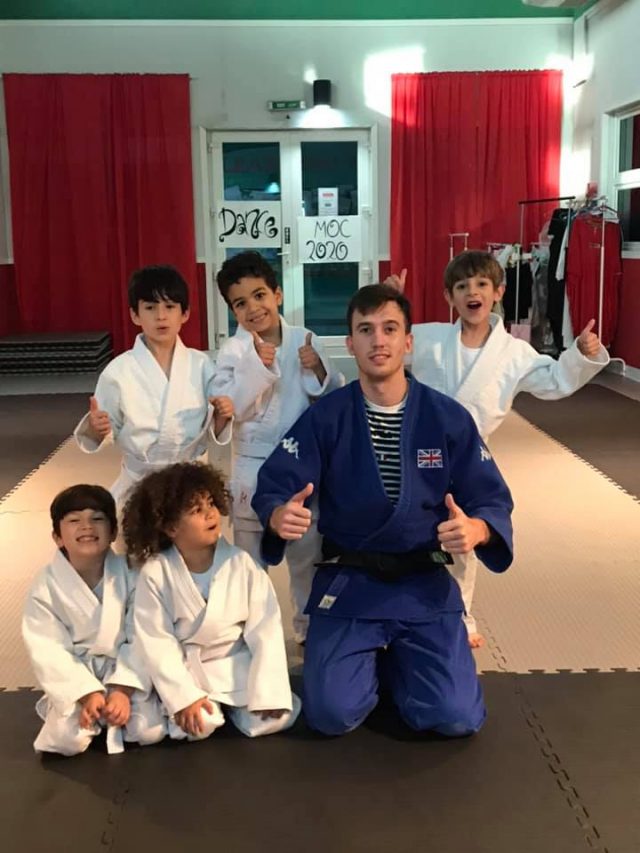 Turner was hesitant to take part in Judo initially as a young child. But due to being bullied at school Turner said his mum continued to take him to lessons to help him build confidence.
"Martial arts offer a moral code… it teaches so much which can be transferred into everyday life – Judo is great for this reason. The skill set you learn in martial arts includes balance, coordination and strength and will help in other sports. You hear people who start a martial art at a later age in life saying I wish I started this a child," he said.
The coach
Currently, Turner is running all the online programs himself until academy operations can return to normal and he will then recruit coaches who have represented their country at a national level.
Turner himself has spades of experience during a 10-year period representing Great Britain. Some of his finest achievements included being a multi-senior British National medallist, multi-World Cup medallist and Commonwealth Tournament Champion.
The future
The timeline of when boxes need to be ticked as a new academy may be unclear at the moment, but Turner's aims will remain the same.
"We are trying to instil values that sport can ultimately change lives and give so much. Our main goal is to create a place for children to grow – we believe in a concept that is more than just sport," he said.
"Judo improves self-belief, helps children to become more confident and more disciplined. It also teaches life skills that can be used throughout their school years, with the moral code of judo being respect, honesty, self-control, friendship, courtesy, honour, courage and modesty.
"Of course we are trying to build athletes for the future who will go on to represent their respective countries and create winners, but I also want them to enjoy the sport as much as possible and create a love for it because once you create a passion for it, achieving your goals become easier.
"Our long-term plan is to position our club as the most successful in the UAE, but for now I am really enjoying building a foundation for the club."