230 people gathered virtually on Zoom to watch sports psychologist, author and public speaker Professor Damian Hughes present a talk on creating a high performance culture.
Coaches, teachers, academy leaders and so many more involved in sport across the world joined together leaving  Infinite Sports CEO and event organiser Gareth Mordey chuffed with the final result.
"t was great to see so many faces from across the sports industry both here in the UAE and across the world. We were overwhelmed by the positive response and this huge interest has sparked us to continue on our journey of free personal development for all our employees and the wider community during these difficult times," he said.
"To have such a large number of attendees for our first external CPD session was brilliant and quite unexpected, given this was our first one during these unprecedented times. We know the industry as a whole is suffering, however we believe this is a time for reflection, learning and having a growth mindset to make the best of this situation we are all facing.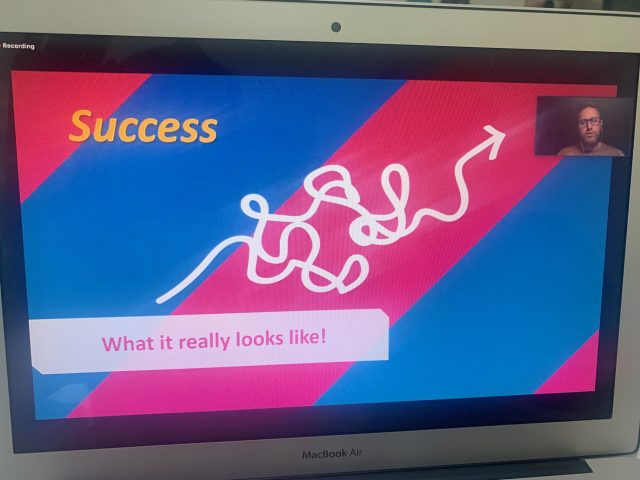 "Damian is an industry expert and an inspiring character, and as always his insight and shared knowledge were invaluable and we are pleased that it could be shared with so many."
The author of eight books spoke about how to unite one group together for the same purpose, sharing with the webinar group a process he created during his time at FC Barcelona.
B: Big Picture – Outlining where we are heading and the trademark behaviours which demonstrate how we intend to get there
A: Arc of Change – Helping employees navigate their way through change in order to move forward and avoid the common pitfalls of change
R: Recurring Systems – The importance of building routines by identifying the keystone habits at the heart of our operation
C: Cultural Architect – Nurturing people in the team who can influence others and shape their behaviour; these are the cultural architects
A: Authentic Leadership – where the leaders role model the behaviours
The idea to have such a highly regarded speaker present to the UAE sporting community came as Mordey thought it would be beneficial to upskill Infinite Sports academy employees.
Instead of keeping the webinar for It's Just Football, It's Just Cricket, Absolute Gymnastics and Absolute Swimming coaches and staff members, Mordey threw open the Zoom door open to the rest of the community.
"With this movement to online learning, we thought it was the ideal opportunity to enrich our employees through various CPD sessions and now more than ever, we believe that the sports community in the UAE and beyond should come together and support one another," he said.
"With this in mind, we decided to open some of our CPD sessions up to the wider community and share in our learning. Professor Damian Hughes has been a mentor of mine for many years and is a true expert in his field. I was grateful he gladly agreed to host this webinar for our community."
With the huge success of the first webinar, Mordey said there will be more free sessions to come with other industry leaders in the sporting community. Those interested in joining these can follow Infinite Sports on Facebook and Instagram.