IMG Academy in Florida is a highly regarded sporting institution across the globe for its specialisation in an assortment of sports.
Former American School of Dubai student Aboudy Kaluti is part of the U-19 pre-development football team and he aims to be a professional player in the future.
His goal requires dedication on the sporting arena, but also many sacrifices as he lives and trains away from his home.
"I told my self when I go to IMG Academy I would have to sacrifice a lot of things. I told myself that when I am there I've got to work hard and get better," Kaluti said.
"Being far away from family and friends can be hard. I would love to be with my family everyday and see my good friends. But I do have really good friends at IMG Academy. But I do split my time between Dubai and Florida.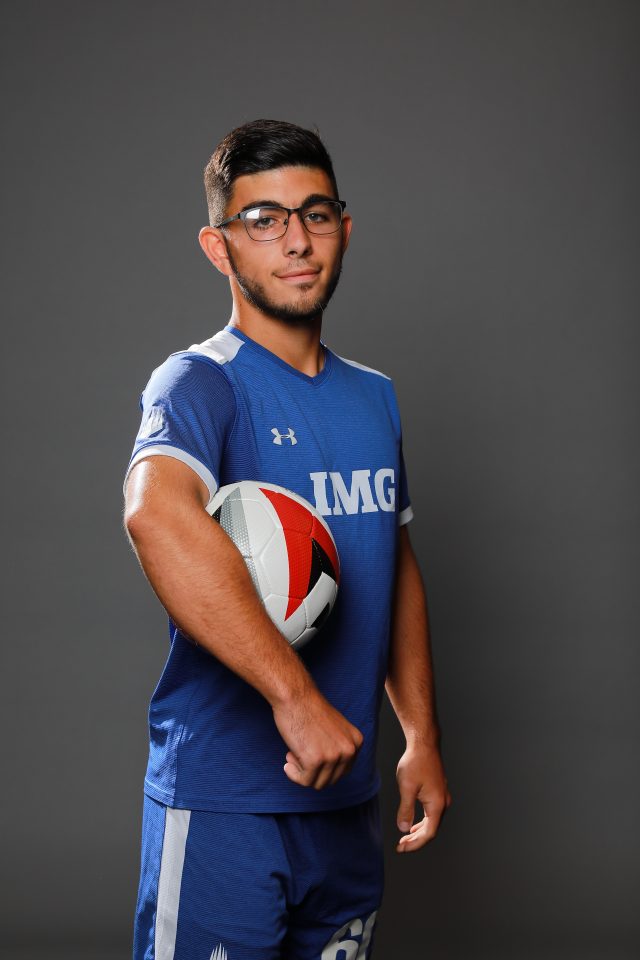 "Mainly I am at IMG Academy training and doing my education, but I come during the breaks to Dubai. I come to spend a few weeks with my family and friends then I head back to work again. It's nice when you're away for quite a bit and then come home to see your loved ones and your friends."
Kaluti passes by basketball, lacrosse, tennis and baseball players when he walks through campus. But there was never any question as to his great love.
"I started playing football from the age of five years old and ever since I have continued playing. Football is a very beautiful and simple sport. It takes a lot of skill, determination and hard work," he said.
"The reason I stuck with football is that it is what motivates me to get up and work every day and night. It makes me the person I am today. Without football I think I wouldn't be as disciplined, hard working or have the determination."
Kaluti settled on IMG Academy as a place for training and education after attending a week-long football camp two years ago, and was then asked to join the academy's football program.
Each morning consists of 90 minutes of training on the field, followed by weights or recovery with mental conditioning and nutrition classes often thrown in.
After two years based in Florida, Kaluti will graduate in June with an incredible experience to reflect on.
"Being at IMG is very beneficial and great place to be at. If you want to improve and become a better person overall its the best place to be at. You get better at your academics and sport," he said.