It's a tough time for everyone in lockdown as we all face unfamiliar challenges. Among those hit hardest are sporting academies and their coaches following forced closures.
That's why we've launched a campaign to stick together as a sporting community and #supportyoursportsacademy.

Why create #supportyoursportsacademy?
Academies, their coaches and all employees face an uncertain future and redundancies as COVID-19 restrictions are ongoing. While they once created a platform to build up young athletes in the Gulf and encourage youth sport, their doors have been closed.
An inability to bring their sports coaching to schools, grounds or sporting facilities in the region has placed a new form of pressure on academies and forced them to act quickly to try and save their livelihood.

While they are doing their best,  there is only so much that can be achieved when sport is designed to be played on large expanses and often in big squads.
Many coaches and academy staff are now in a position where they are without an income for an unforeseeable time and with international flights grounded lots are also not able to fly home to their support network.
Gulf Youth Sport was established as a forum to celebrate and promote youth sport in the region. For us it's important to support all these academies during this current plight to remain financially viable so they are in a position where they can open their doors when lockdown is finished.
Term three is usually the time when sport is at its peak in the Gulf before the unbearably hot summer months hit. Ultimate Athletics head coach Lisa Campbell said this means that academies are now without the income that would normally see them through summer.
"This term would normally pay for the full time coaches salaries throughout the holiday season (July/August), pay for Trade Licence renewal, office rent, any new equipment needed for next season and also my own living expenses. So needless to say its going to be difficult the longer this goes on.  Coaches are here for the long run and will do whatever we can to ensure athletes and parents have the same standard of academy that they left at the closure," she said.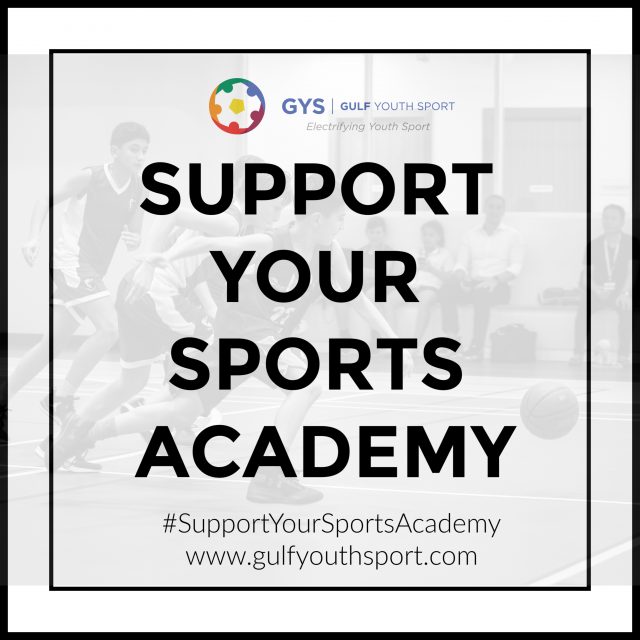 Dubai City Football Club director of football Terry Kidd said the COVID-19 made his team hurry into releasing a phone application where instruction for term three drills and learning initiatives could be passed on.
"It goes without saying that of course there is no good time for such a pandemic, however the timing has proved very challenging for our sector as we were about to open up term three of operations and business," he said.
"The restrictions have ultimately postponed all of term three of which will naturally present unforecasted challanges, decisions and pressures for what I would imagine will be the case for most sports organisations that run a pay-to-play model.
"The health and wellbeing of our children remains top priority however and the relationships with our parent groups are now thriving to ensure that the amazing coaches out there and equally fantastic academies and clubs can sustain the pressures. The support of our parents is greatly appreciated and recognised as we understand today's problems go way beyond just sport."
Dubai City Football Club is just another example of a situation that is reflected across the region and Hamilton Aquatics is also trying to engage students outside their normal structure.
'The financial and operational uncertainty this situation is putting on us and other sports clubs is really tough, but we are trying our best to keep the swimmers engaged in safe online activities and put things in place for when we return to swimming pools," head coach Ash Morris said.
Get involved
Use the hashtag #SupportYourSportsAcademy on your social media pages and share GYS posts as we shine a spotlight on academies and clubs in the region doing it tough.
Encourage your members to take part in our challenge to gain more exposure for your academy. We're looking for the most creative way to land a ball into a bucket. Whether it's a football, cricket ball, hockey puck or even a tea bag into a mug – show off your skills and send your video through to our Facebook or Instagram page to give a shout out to your academy.
Whether you're a coach, player or parent–if you'd like to share you're story please get in contact by messaging our social media pages or emailing content@gulfyouthsport.com
Above all, we hope you and your family and friends stay safe and well during these unfamiliar and trying times.