Representing Oxford in a traditional university boat race is an incredibly prestigious honour bestowed upon only a few.
But this honour went to Dubai College alumni Amy Hosking and Leah Mitchell who both represented Oxford in in the Lightweight Rowing Club's contest against Cambridge earlier this month.
Cambridge claimed the win by six lengths, although Oxford had the upper hand early in the 6.8km Championship Course on the River Thames in London.
Despite not being able to claim the win against the old rivals, Mitchell said the historical responsibility that comes with the internationally-watched boat race was humbling.
"We receive good luck cards and messages from past crews as early as 1984 when our club was formed, so you really feel like you are racing for all the past crews who have been there before you, as well as for your own crew," she said.
Mitchell is also the president of the Oxford Lightweight Rowing Club and it was her second time racing against Cambridge after participating in the Henley Boat Races last year when her side came out on top.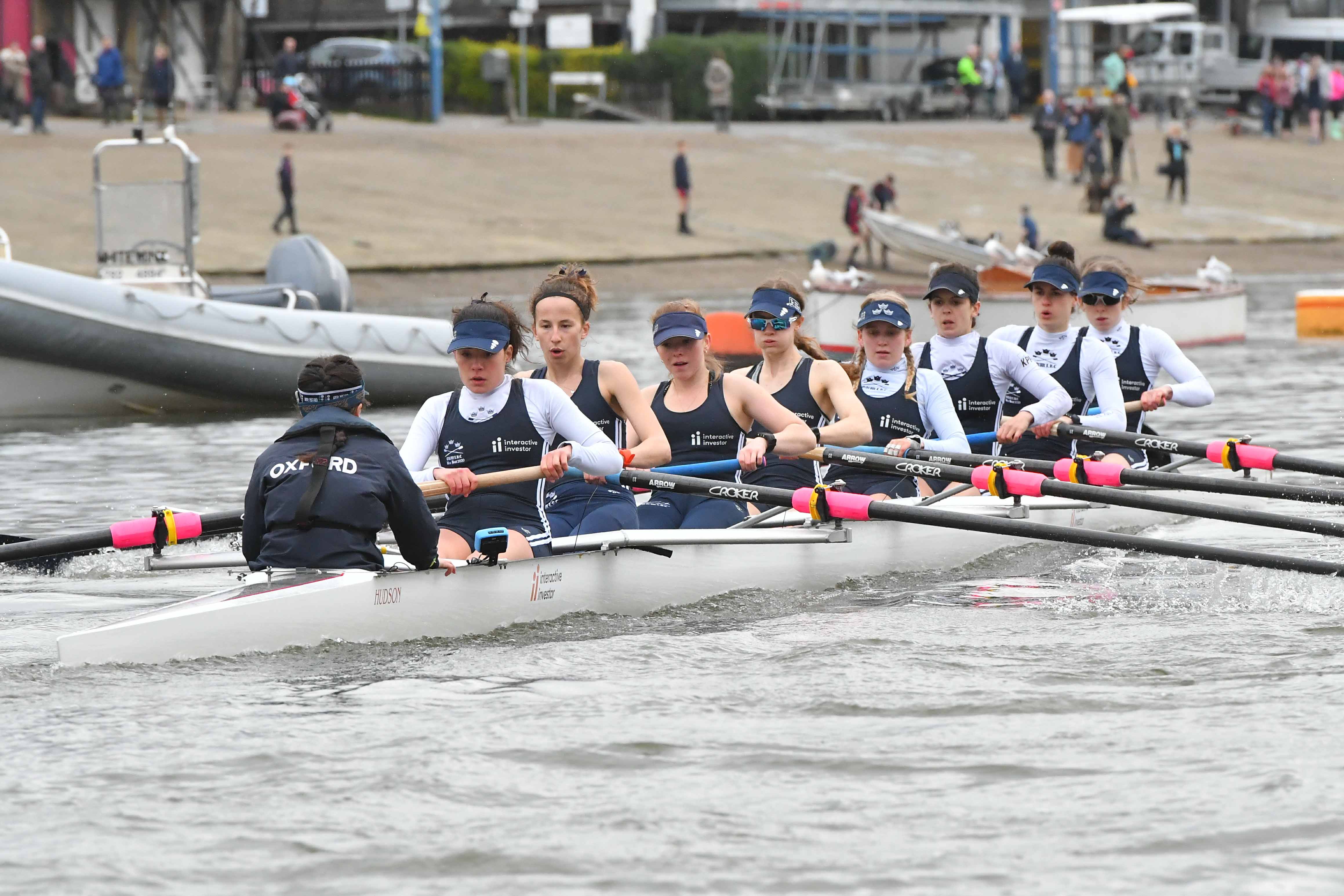 Mitchell and Hosking both graduated from Dubai College and now Mitchell specialises in neuroscience while Hosking studies the classics.
Both were avid runners as teenagers and Mitchell completed two half marathons including the Dubai Creek Striders through the Souk, while Hosking ticked off the London marathon in her final year of high school.
So after no exposure to rowing in Dubai, what propelled them into the sport at university?
"Rowing is a massive collegiate sport at Oxford, with each college having its own boat club that teaches novices to row each year. I knew I wanted to try it when I arrived, and was taught to row in my first year," Hosking said.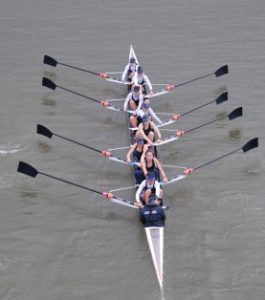 "I'm incredibly grateful to my coaches and rowing captains at Balliol (College)who got me to the point where I could consider stepping up to university level rowing."
Hosking followed a similar path.
"Similarly to Leah, I started rowing with my college boat club when I first started at Oxford. This was a great way to make friends in other years and take part in a sport which is so huge at our university," she said.
"I stuck at it for my first couple of years, doing all the collegiate racing, before deciding (with Leah's encouragement!) to have a go at one of the university squads."
It takes a dedicated athlete to represent Oxford and still keep up with the demands of studying at the prestigious university.
"We train 11-12 times a week, quite often very early in the morning – my alarm goes off at 5:17am!," Hosking said.
On top of that are weekends spent in London training on the Thames and while Mitchell's time at university is coming to a close, Hosking has one more chance to turn the result against Cambridge around.
"(I) will be back next year for our 2021 Boat Race campaign, and am more determined than ever to beat Cambridge! Unfortunately, it's looking like our summer racing season will be cancelled (due to COVID-19), but I'm really grateful for having an extra year to row again." Hosking said.