Girls finished their midterm break on a high at the Girls Community Football Tournament.
Having just waved goodbye to its third tournament, the new program has become a smashing success since its inception just four months ago.
23 teams came together at The Sevens Stadium to make the most of playing outdoors, before the competition moves indoors to Koora Dome on April 17th.
Elite Academy scooped up two titles when it won the U9 Cup and U13 plate leaving coaches stoked by the performances.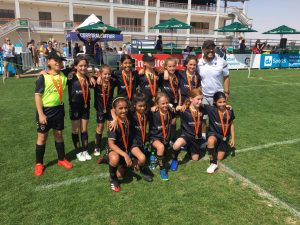 "We're delighted with the development of our girls and the growth of the program," coach Saci said.
"To win the U9 tournament for a second time in succession and the U13 girls to win their very first tournament together is a fantastic achievement for them. I really couldn't be happier for all the girls."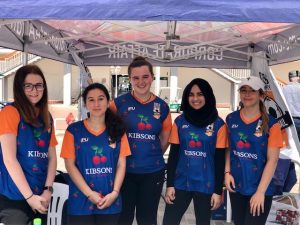 DISD Sapphires claimed the Cup in the U11s after a brilliant showing against schoolmates DISD Stars.
Empire successful held up the U11 Plate while Kings Yr 5 students saluted in the U11 bowl.
In the U13 age group City could not be toppled by Alliance in the Plate final, revelling in the victory.
Kibson's has come on board as referee sponsors and a referee clinic will be running on March 21 for 14-19 year olds. Anyone interested can contact Victoria Hepworth using the email: Victoria@corporateaffair-me.com