GEMS Wellington Academy Al Khail's triathlon team doesn't do things by half.
The club is not even a handful of years old but the benefits of belonging to Team Tri-umphant is so widely know that it continues to build in popularity.
Taking another big step forward will see around 30 participants head to Thailand to compete.
WEK teacher and triathlon coach Lucas said it is not just an experience for the young athletes, but one for the wider school community with the parents just as excited as the kids.
Having a grand goal in mind for the young triathletes to aspire to was one of the reasons Lucas again engaged Trans World Educational Experiences to organise another overseas expedition.
"It's huge – it's all about the experience for these kids," he said.
"They're totally in love with the sport, and the idea of racing abroad really captured their imagination and excitement.
"It's a big moment for the club that was only started a few years ago. We're all very proud!"
Lucas is confident the trip abroad to Thailand will motivate the young triathletes to become future full-length triathletes like himself.
"Thailand is all about progressing the children athletes, but also rewarding the amazing grit and determination shown this season," he said.
"For the majority of them, this will be their first proper coaching course and international race experience – and we want to create some inspirational memories they won't forget."
To prepare for the mammoth challenge ahead Team Tri-umphant gave their all at the Dubai Iron Man and Iron Kids earlier this month.
Supporters could not control the enthusiasm of kids, teachers and WEK parents who competed, and nor did they want to, with every bit of adrenalin needed to complete the task ahead.
Lucas said the smiling faces after completing the Dubai event were a glowing indication of a fulfilling trip to Thailand.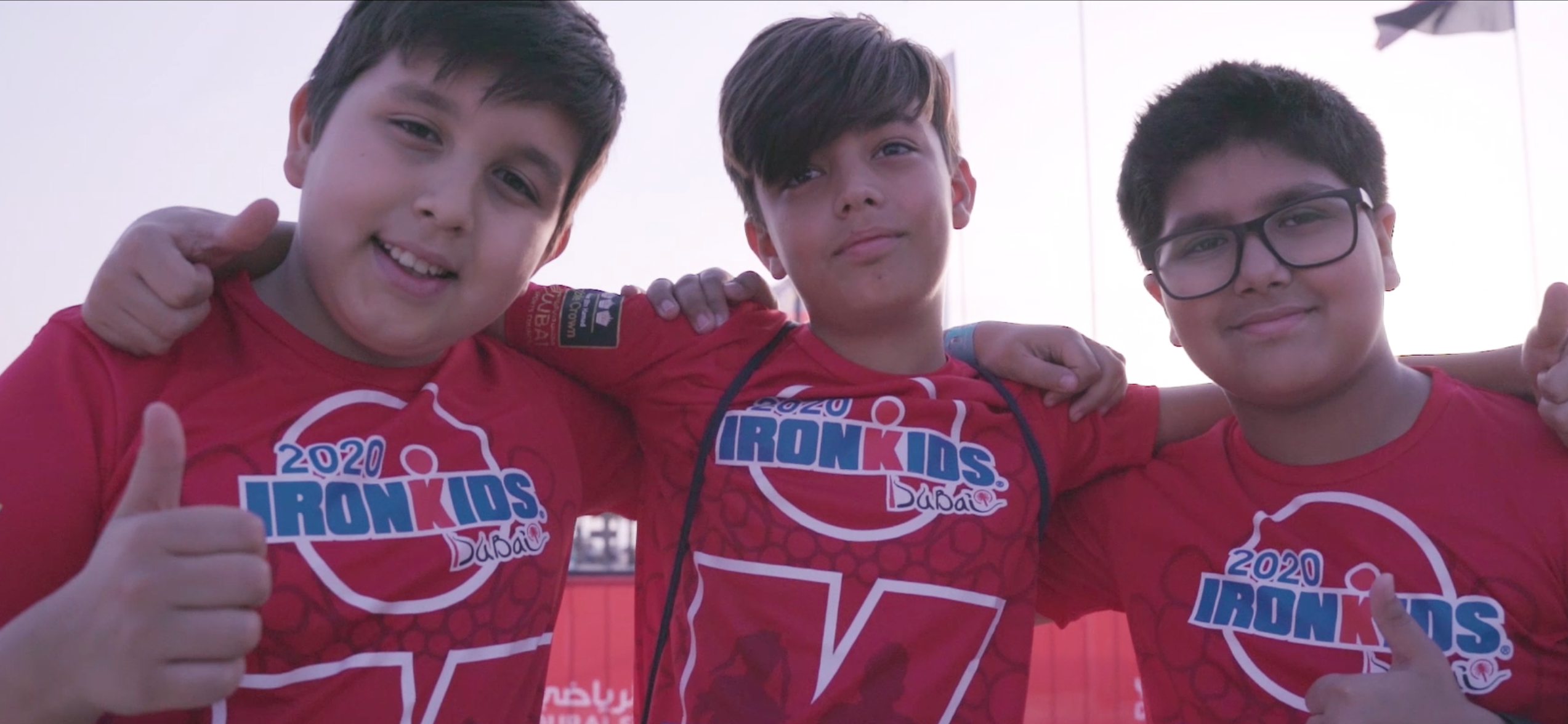 "They are buzzing – even the Mums!" he said.
"It was a great weekend for the club with kids, mums and coaches all competing. It really brings us together and gives them real role models to look up to as future IronMen and Women."
The Tri Club started when Lucas and his fellow coaches thought they had created an ingenious way for a day off work.
It then turned into a triathlon trip for Ironman 70.3 in Bahrain and continues to expand.
"Considering it started as an after thought so two of the coaches could have a day off work for IronMan Colombo, it's been crazy!," he said.
"In the early days we had about six kids and a few parents, now we have almost 40 athletes and an army of supporters to push them along.
"The coaches are always looking at how we can push the club further and grow it so big steps like the Bahrain trip, sponsored Tri Suits and now Thailand are huge to us!"
The extreme effort to complete the triathlon is only rivalled by efforts to organise the trip to Thailand to compete.
"We'd like to thank Andrew and his team at Trans World for all of their support and late night phone calls to push these projects forward," he said.
"Also, a huge thank you to RaceSkin and our sponsor BTA Wealth Management for the amazing, and very coveted, Tri Suits"
"Go Team Tri-umphant!"