The fourth U-13 Dubai Intercontinental Football Cup is officially underway at Dubai Sports City.
24 teams have begun their group matches which take place today and tomorrow, and the quest for the illustrious title reaches its climax on Saturday with the finals.
UAE teams will compete against squads from European powerhouse academies Real Madrid, FC Barcelona, Celta Vigo, Bayern Munich, Arsenal, Inter Milan and FC Porto.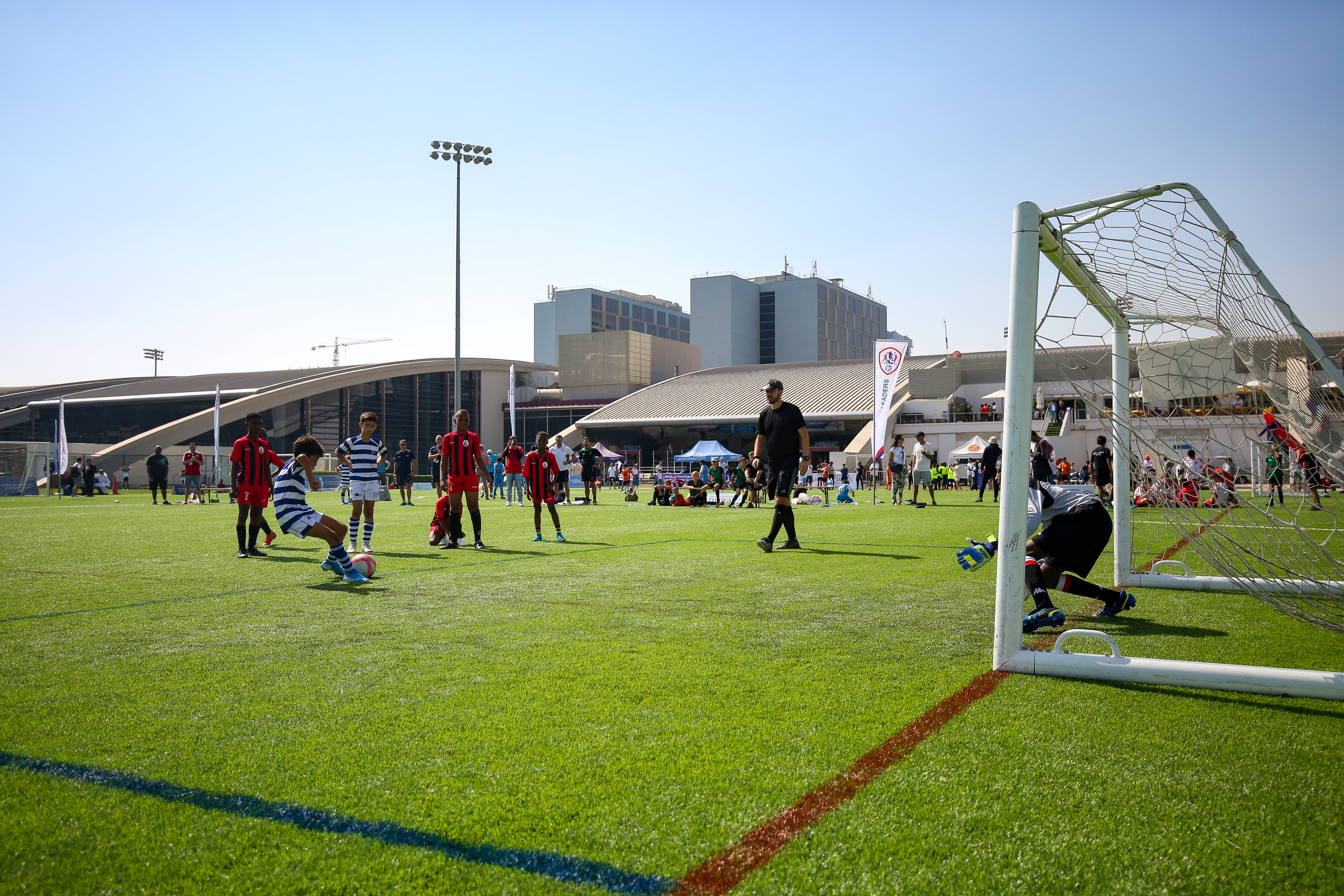 Secretary General of Dubai Sports Council His Excellency Saeed Hareb said spectators could view potential future stars on the city's pitches across the three day event.
"We are really excited about the start of the tournament, which has attracted 24 teams from 12 different countries this year," he said.
"The event will see more than 400 players – the cream of U-13 talents from around the globe – showcasing their skills and giving us an exciting glimpse into the future of international football.
"Many of these players will go on to represent their clubs and countries, and win many titles with them.
"The U-13 Dubai Intercontinental Cup is a really important tournament for us as it is part of Dubai Sports Council's initiatives to improve grassroots football in the country."
Groups:
Group A
Inter Milan (Italy), FC Porto (Portugal), Al Nasr (Dubai, UAE), Wakate FC (Japan)
Group B
Levante Azzurro (Italy), Zed FC (Egypt), FC Barcelona (Spain), Al Wahda (Abu Dhabi, UAE)
Group C
Celta Vigo (Spain), Al Ahli Saudi (Saudi Arabia), Pyramids FC (Egypt), Spanish Soccer School B (Dubai, UAE)
Group D
Real Madrid (Spain), CAF Canada (Canada), Al Wasl (Dubai, UAE), Zamalek (Egypt)
Group E
Spanish Soccer School A (Dubai, UAE), Maldives FA (Maldives), Arsenal (England), Al Fateh (Saudi Arabia)
Group F
Bayern Munich (Germany), Shabab Al Ahli (Dubai, UAE), Muscat FA (Oman), Jef United (Japan)