An ordinary day at school turned into something extraordinary for Repton School Dubai students.
Students were ecstatic to welcome Manchester United midfielder Paul Pogba into their classrooms and ask him questions.
The World Cup winning Frenchman is the latest in a long list of elite footballers who have graced Repton and head of junior school PE Callum Brooks said students were thrilled by his visit.
"It was a surprise for the pupils," he said.
"In the past we have had other famous footballers such as John Terry, Didier Drogba, Eric Abidal, Edger Davids and Mikael Silvestre visit Repton.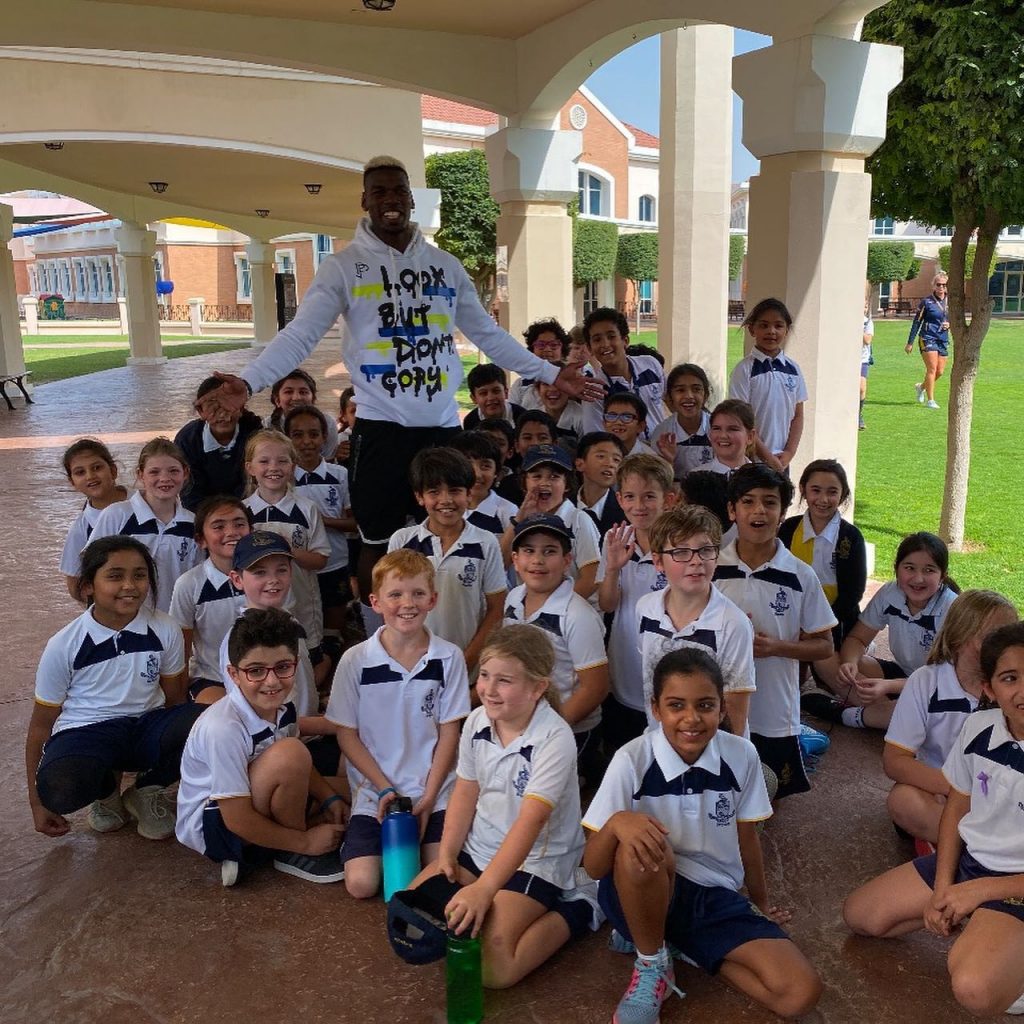 "The pupils loved seeing Paul Pogba who took the time to talk about their season, demonstrate some skills and answer questions."
Open for more than just a question and answer session, the U-11 boys and girls teams had the honour of having their training session watched on by the 2016-17 Europa Cup player of the tournament.
But Brooks said the football stars' interests extended beyond the field.
"Paul Pogba was also interested in seeing the art department, spending time viewing displays and art work around the corridors," he said.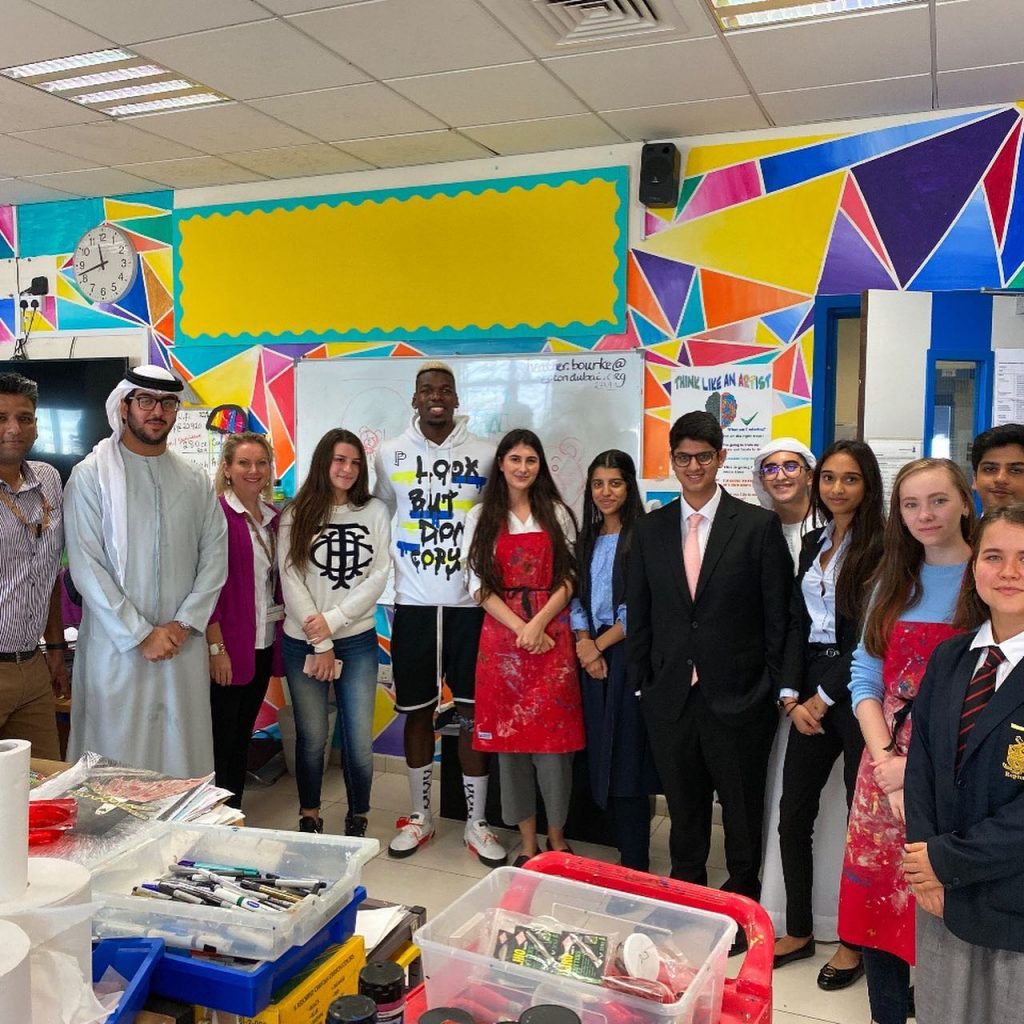 All the young pupils went away looking up to Pogba, quite literally.
"The quote from the pupils was 'wow he is so much taller in real life,"' Brooks said of the 191cm Frenchman.
The visit will not be forgotten any time soon, especially as two signed shirts now adorn the PE corridors.
Pogba's tour of Repton came when he was in Dubai undertaking rehabilitation following ankle surgery at the beginning of the year.