More than 200 goals were scored on the first weekend of play at The Sevens Stadium during the Dubai leg of the du Football Champions competition.
In excess of 50 matches were played with many of the big contenders returning including International School of Choueifat, Philadelphia Private School, Rashid Bin Saeed, St. Mary's Catholic Highschool and Lycée Libanais Francais Prive (LLFP) among many others.
Meanwhile Mouath Ibn Jabal, Abu Saeed Al Kadari, Soukaina Bint Al Hosn, Safiya bin Hoyaye and Dwight School all made their debut at the tournament.
Taking the lead in Schools Cup U-16 Group A and B respectively were Rashid Bin Saeed School and Towheed Iranian School for Boys who both played superb matches.
In Schools Cup U-14 Abu Saeed Al Khudari beat LLFP 5-1 and Philadelphia Private School 3-0 securing them a perfect nine points and the lead in Group A.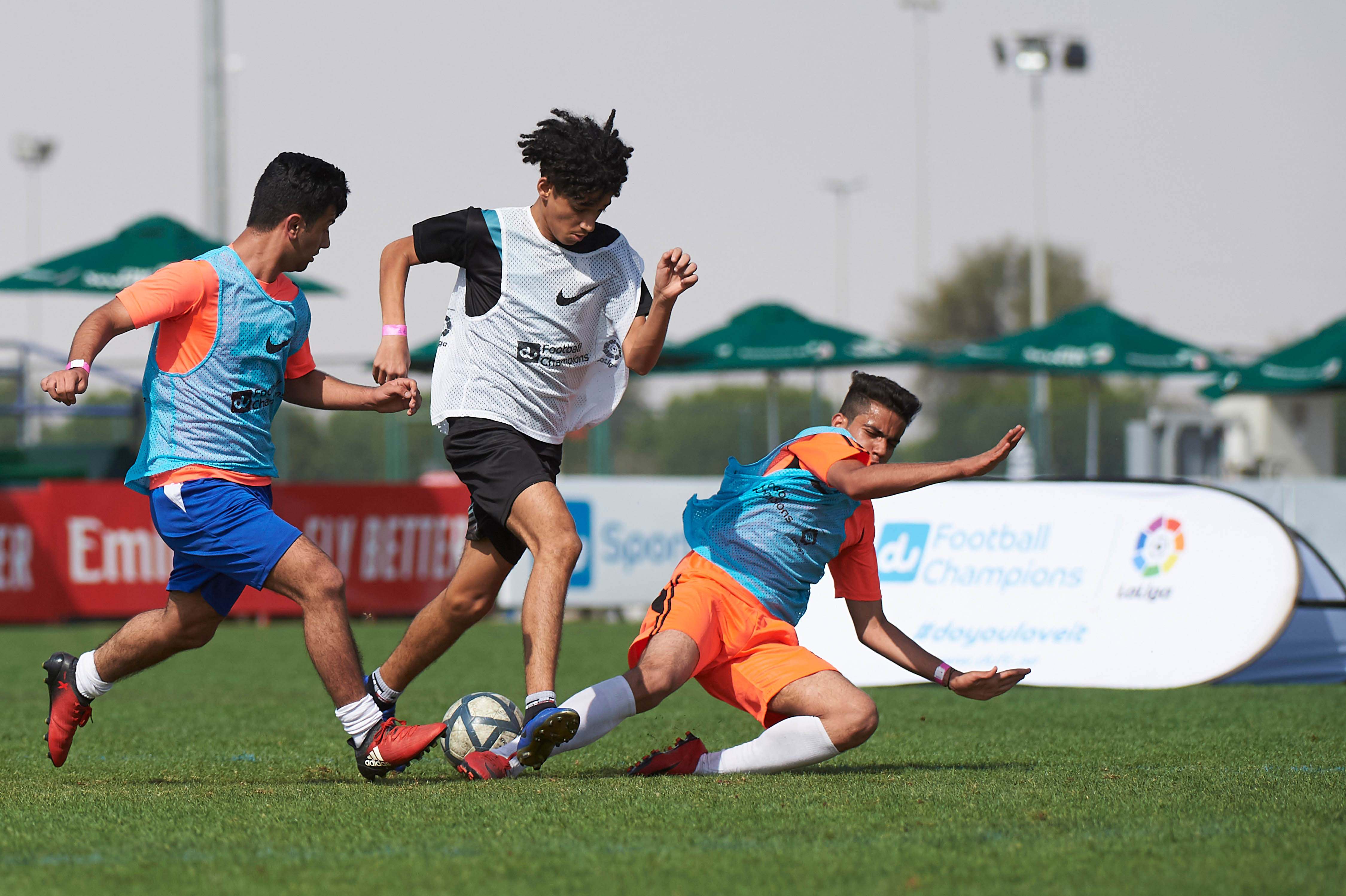 Dubai Scholars Private School cleared their way forward to the knockout stage with five points in Group B.
In boys' U-12 matches, Abu Saeed Al Khudari and Soccer Dubai led in Groups A and B respectively with nine points each.
Rashid Bin Saeed School coach Mohammed Ramadan said his side has been eagerly preparing for the tournament.
"We wait for du Football Champions impatiently every year. It's so exciting to be in the 5 th season. Our teams practice the whole year for the
chance to play in this world-class tournament" he said.