Dubai English Speaking School and Dubai English Speaking College sides produced phenomenal performances at the Dubai College Rugby 10s competition at the weekend.
DESSC clean swept every age group at the tournament to bring back six pieces of silverware to the trophy cabinet at the school.
In addition to finishing first in the U-11, U-12, U-13, U-14, U-16 and U-19 top tier age divisions, the two B-grade sides DESSC also sent to the fiercely contested tournament also won their U-16 and U-19 plate trophies.
With so much strength across all age groups, DESSC will produce fearful rugby sides for many years ahead.
DESSC principal Andy Gibbs said he was astonished by the sterling performance from his school at the weekend.
"Congratulations to all the boys involved on a remarkable achievement," he said.
"We are extremely proud of our rugby teams and it is a wonderful accolade for DESSC to lead in such a historical accomplishment for rugby in UAE.
"The performances of our boys consistently showcased exactly what it means to be a DESSC student.
"DESSC rugby, and sport as a whole, is in a great place and we can't wait to see it continue to develop over the coming months and years with some exciting projects in the pipelines"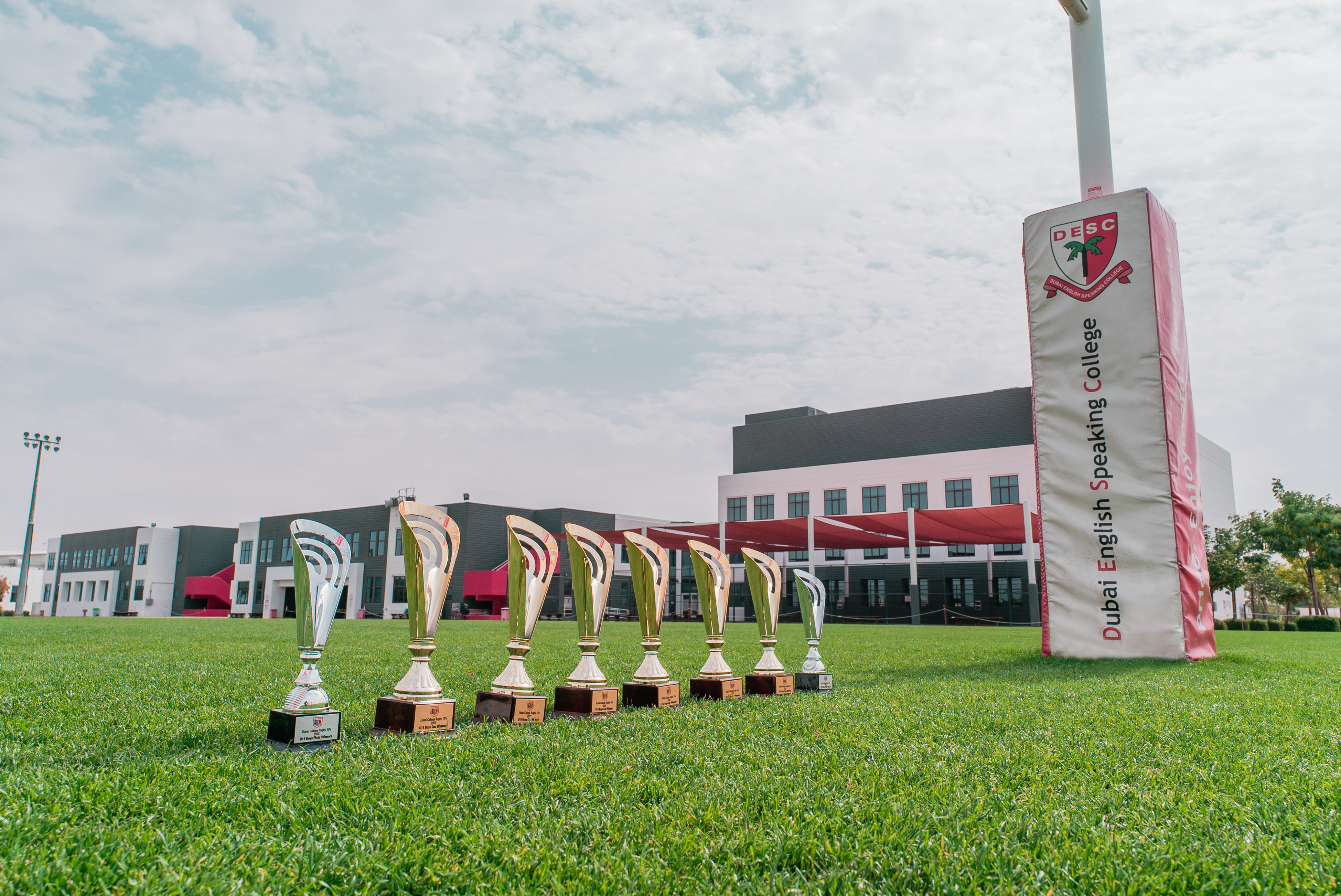 DESSC's results from the finals are as follows:
U-19: DESC Cup 15 d. DC 10
U-19 Plate: DESC 24 d JESS 5
U-16 Cup: DESC 15 d. JESS 10
U-16 Plate: DESC 22 d. NAIS 10
U-14: DESC 10 d. JESS 5
U-13: DESC 24 d. DC 19
U-12: DESC 10 d. DC 5
U-11: DESC 27 d. JESS 0