Fancy securing a competitive 1-1 draw against the national side having only been a squad for six weeks.
That's exactly what DASSA Select's under-15s girls' football side did when it took the match right up to the UAE's national under-16 team.
Coaches Sarah Jones and Lisa Hayhoe eagerly anticipated the start of the game and their nerves were matches by DASSA's players as they took to the field.
Ending some time to settle early, the well-drilled UAE outfit hit the back of the net to take a 1-0 lead into half-time
But with a change in formation and added support in attack Jones said her side returned from the break a changed team.
"The girls pressed from the front and never looked back," she said.
"It was 10 minutes into the second half when we levelled the match."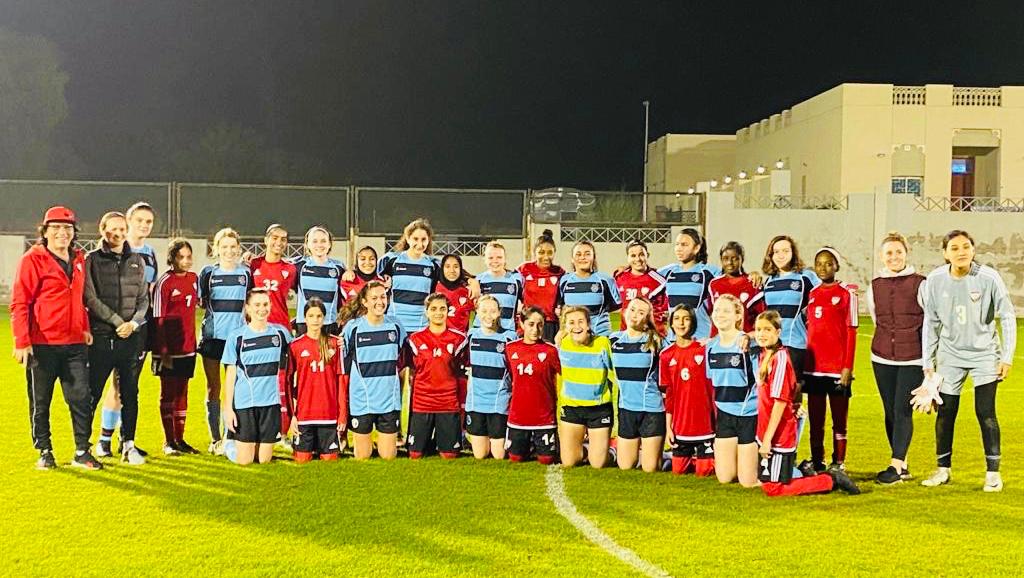 Victory began to be on the cards when the DASSA team maintained the ball in its attack.
"We continued to pepper the goal, create many chances which kept the opposition keeper very busy, but unfortunately we couldn't secure the winner that was deserved," Jones said.
"Lisa Hayhoe and I were very proud of of the all the girls, and everyone played well and put 110% into every minute."
With such a positive display, Jones said she hoped the match is another stepping stone in growing girls' football in the UAE.
"The standard of girls football in Dubai is growing every year, and it was great to showcase last Sunday," she said
"We hope to create many more 11 a side opportunities to continue to develop the game.
"A big thank you to DASSA for making this happen."