Two Dubai schools have stood tall at the under-11 World School Games and collected silver and bronze medals at yesterday's football tournament.
In boys' competition German International School came agonisingly close to receiving the gold medal, but were pipped in the final by St Saviour's School Ikoyi with 1-0 the final scoreline.
The Dubai school enjoyed strong support on the sidelines at Dubai Sports City with parents draped in the German flag showing where their allegiance lay.
GIS topped their group stage with four wins from five games, incredibly not conceding a goal in the early matches despite strong competition coming from schools from the Netherlands, South Korea, Nigeria, Bahrain and the UAE.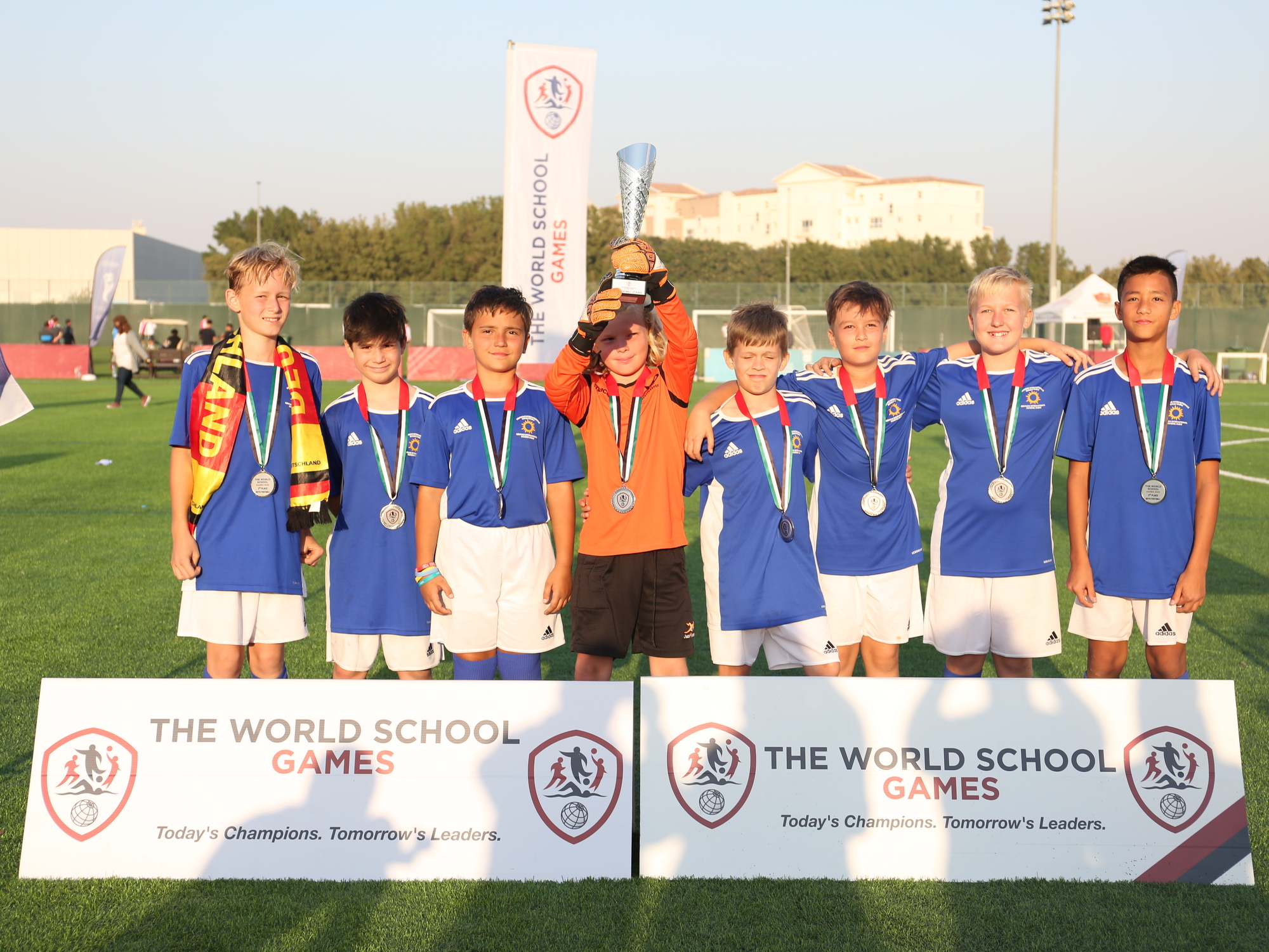 GEMS Jumeriah Primary School boys had bronze medals draped around their neck at the end of the day's play.
The boys fought gallantly in every game to top their pool with the side no stranger to the nerves of penalty shootouts having progressed to the semi-finals and secured the bronze medal in that manner.
GIS and JESS Arabian Ranches were some of the UAE schools that made a mark in the girls' division.
Many of the athletes will be aiming for more medals today when the World School Games turns its attention to swimming, having already competed in athletics on day one.
Swimmers will try and gather more points for their school in the hope of bringing the World School Games trophy to the UAE for the first time.