The British Schools in the Middle East's Games have become one of the most popular events in the region and the next instalment begins on Thursday with the under-13s Games in Dubai.
BSME business manager Emma Wales is eager to see what the students will produce from Thursday to Saturday.
"Our students relish the opportunity to represent their school at the BSME Games," she said.
"It is an opportunity for them to be challenged, excited and inspired by their peers, and the friendships made across the Games carry on to future events for years to come."
This team spirit shown between team mates, along with sportsmanship displayed no matter the school colours of an athlete means the large assortment of athletic events at Dubai Sports City brings everyone together.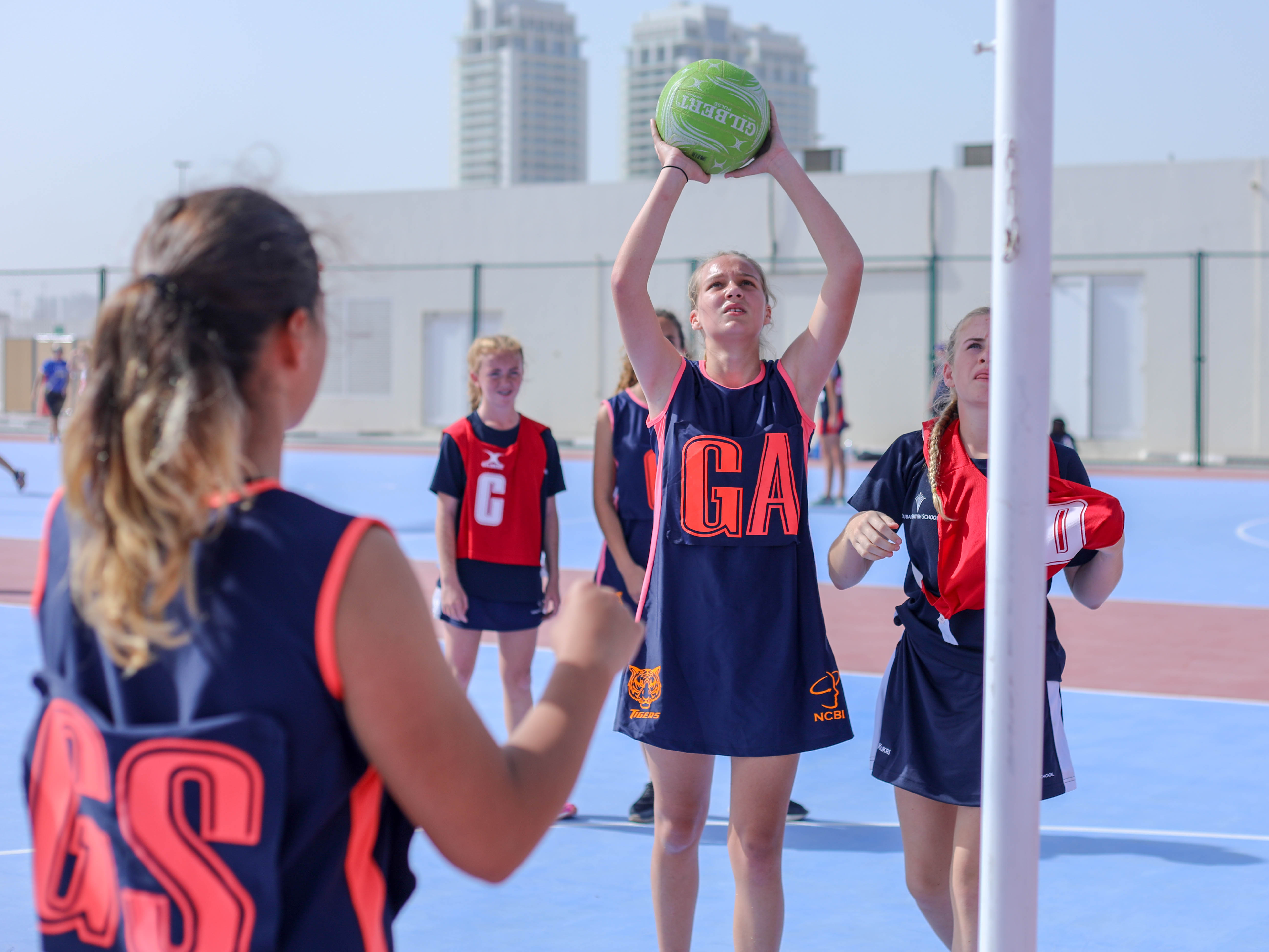 "Athletics is a particular highlight, as our students have the opportunity to shine both as individuals and as a team," Wales said.
"It is often the only opportunity that all of our students are together at the same site at the same time, and the atmosphere during the relays is electric.
"Our students excel in supporting one another through the highs and lows, and the excitement and camaraderie can be felt by everyone in attendance and remotely through our social media channels."
20 schools from six countries will participate across athletics, netball, football and volleyball providing plenty of opportunity for athletes to do more than just beat their personal best.
"Past records may be broken and new ones set in their place," Wales said.
"Whether you emerge as winners or otherwise, the only limit is the one you set yourselves.
"Support one another, through times of triumph and despair, aim high, and walk away feeling proud that you performed to your best ability."

The well-received concept started after a select few schools decided to strike up an inter-school competition.
"The BSME Games concept initiated when a few member schools expressed an interest in a small sporting event for under-11 students," Wales said.
"The event was created by a small events committee, and the rest as they say, is history! Over the last decade the BSME Games has become the largest inter-school, multi-sport series of fixtures in the Middle East that encompasses under-19, under-15, under-13 and under-11 age ranges.
"We can't wait to see what the next decade will bring!
"All that is left to say is… let the Games begin!"