Training the mind to never give up is what star fencer Lynn,16, recommends for any sportsperson.
The 16-year old Lycée Français international de Dubaï (AFLEC) student finished fifth at the recent Asian Cadet Circuit in her sixth year competing in the sport.
Guided by MK Fencing Academy head coach Mihail Kouzev, Lynn said the competition allowed her to develop.
"The Asian cadet circuit in Riyadh was one of the best experiences I had," she said.
"The stadium was one of the biggest ones I had ever seen and the participants came from many different countries. It was very professional and organised from the referees to the competition itself and the media."
Having trained for around six hours a week, Lynn was in a solid position to produce a strong showing at the event.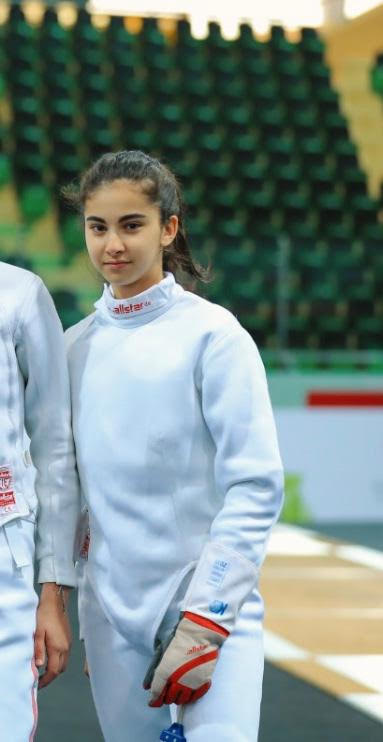 "The competition was not extremely tough, but 50% of each one (bout) depends on luck and on the performance that differs on the person's mental situation," she said.
The mature athlete is focused on maintaining the right attitude throughout each bout.
"In order to be a good fencer you have two very important boxes," she said.
"First, the mental which is the most important one. For example, if the opponent is leading many people just give up which is the main reason for many losses.
"Another important thing is the technique because without trainings and constant effort no results will ever be seen."
Lynn said the diligence needed to excel in fencing transfers not just across other sports, but also to increase concentration in different tasks.
She passed on some valuable advice to fellow athletes.
"I would tell everyone no matter what their goal is to train hard and to never give up because no one succeeds if they don't fight for their dreams," she said.